The most common cause of severe head injury in the civilian population is an auto accident, yet those in the military, are three times more at risk of traumatic brain injury, even in peacetime. Even for those that regain consciousness, they will usually go on to live with severe cognitive and physical impairments.
Dr. Theresa Pape, a clinical neuroscientist at the Edward Hines Jr. VA Hospital and Research Associate Professor at Northwestern University, has been leading a study since 2008 to look at transcranial magnetic stimulation (TMS) as a neuro-therapeutic for veterans and civilians left in a coma, vegetative state, or a minimally conscious state due to severe traumatic brain injury (TBI). The objective of TMS is to help these patients regain their cognitive abilities over time.
At the end of January, a 27-year-old Oregon soldier will receive this groundbreaking treatment at Edward Hines, Jr. VA Hospital, located 12 miles west of downtown Chicago. U.S. Army Sgt. Jordan Adams has been in minimally conscious state and cannot communicate since an auto accident stateside, while on holiday leave in December 2013. Expecting the treatment could create new neuron pathways in Adams' brain, which might help him regain consciousness, Dr. Pape reached out to the family. Although the procedure would be covered by medical insurance, air ambulance transportation would not, and the expense was beyond the family's financial means. Knowing the treatment could potentially save his life, Dr. Papa refused to let logistics stand in the way. She contacted Medical Director Robert Glatter of VitalOne, who in turn contacted Isaac Leider, VitalOne Founder and Director, and within twenty-four hours the trip was arranged. VitalOne donated the medical personnel to accompany Sgt. Adams throughout the transport and provided bedside to bedside medical care. The private jet he and his family traveled in was donated by a Chicago businessman who wished to remain anonymous.
The procedure will begin at the end of the month and involves stimulating different parts of the brain with magnetic pulses and using a drug as a companion. Treatment is expected until at least mid-April. Sgt. Adams' parents said they are grateful to everyone who has given them this opportunity. If you would like to help the family raise money for Jordan's treatment, you can do so by clicking here.
Mark Bello is the CEO and General Counsel of Lawsuit Financial Corporation, a pro-justice lawsuit funding company.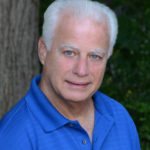 Experienced attorney, lawsuit funding expert, certified civil mediator, and award-winning author of the Zachary Blake Legal Thriller Series. The series features super-trial lawyer Zachary Blake handling "ripped from the headlines" legal and political issues of the day. The series currently consists of Betrayal of Faith, Betrayal of Justice, Betrayal in Blue, Betrayal in Black, and Betrayal High, with a sixth Zachary Blake novel due out later this year. To learn more about these topical social justice legal thrillers. please visit markmbello.com. Mark is a member of the State Bar of Michigan, a sustaining member of the Michigan Association for Justice, and a member of the American Association for Justice.