A family is mourning the death of an Indiana University freshman who died before she ever attended her first college class.  Rachael fell down the basement stairs while attended an off-campus house party.  Although the investigation is ongoing, it appears alcohol was involved; Rachael's mother even acknowledged that her daughter probably was drinking.
According to news reports, other party-goers were aware the young lady had fallen down the stairs and was unresponsive, but did not call 911 or seek any form of help until six hours later.  Rachael was rushed to the hospital where doctors determined she suffered a catastrophic brain injury.  Her body began shutting down quickly at which time Rachael's parents made the tough decision to take their daughter off life support.
Rachael's parents consider her death as an accident. They do not believe there was any malicious intent on the part of her friends at the party.  If anything, her friends may have been simply unaware of the seriousness of her condition. Rachael's parents don't want to pass blame, but rather use their daughter's death to help other kids.
A Cornell University study found that the threat of judicial consequences lead some students to refrain from calling for help. An arrest could ruin a prospective student's future professional credibility.  A law exists in the state of Indiana that would have pardoned anyone from charges who called 911 for Rachael and stayed with her until emergency medical technicians arrived. Did anyone at the party know about Indiana's Lifeline Law?  If so, why did they not act quickly?  Would it have saved Rachael?  The Indiana Lifeline Law, which took affect July 1, 2013?
The Lifeline Law provides immunity for the crimes of public intoxication, minor possession, minor consumption, and minor transportation alcohol to persons who reveal themselves to law enforcement while seeking medical assistance for a person suffering from an alcohol-related health emergency.  The law was developed so that in situations like Rachael's, friends would feel safe calling 911 for help knowing they would not get in trouble.
In order to receive immunity, the person must demonstrate that they are acting in good faith by completing ALL of the following:
Providing their full name any other relevant information requested by law enforcement officers
Remaining on the scene until law enforcement and emergency medical assistance arrives
Cooperating with authorities on the scene
Much still remains unknown—or better yet, untold—regarding the events of the evening that ultimately led to Rachael's death. Hopefully others can learn vicariously through this tragedy.  Here is what one university is doing.  As part of freshmen orientation, Butler is making sure its students know what to do.  The Red Cup Culture program incorporates a campus-made video followed by a peer facilitated discussion. "It is an opportunity for [students] to learn a little bit about some expectations from our campus as it relates to safe and responsible choices around substances, primarily around alcohol," said Sarah Diaz, Butler Program Coordinator.  "If students find themselves in a situation, Butler wants them to know there's someone to help."
There are currently eight other states that have enacted some sort of underage amnesty law including  California, Colorado, Oklahoma, New Jersey, New York, North Dakota, Texas, and Pennsylvania.
Mark Bello has thirty-six years experience as a trial lawyer and fourteen years as an underwriter and situational analyst in the lawsuit funding industry. He is the owner and founder of Lawsuit Financial Corporation which helps provide cash flow solutions and consulting when necessities of life litigation funding is needed by a plaintiff involved in pending, personal injury, litigation. Bello is a Justice Pac member of the American Association for Justice, Sustaining and Justice Pac member of the Michigan Association for Justice, Member of Public Justice, Public Citizen, the American Bar Association, the State Bar of Michigan and the Injury Board.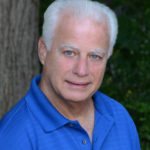 Experienced attorney, lawsuit funding expert, certified civil mediator, and award-winning author of the Zachary Blake Legal Thriller Series. The series features super-trial lawyer Zachary Blake handling "ripped from the headlines" legal and political issues of the day. The series currently consists of Betrayal of Faith, Betrayal of Justice, Betrayal in Blue, Betrayal in Black, and Betrayal High, with a sixth Zachary Blake novel due out later this year. To learn more about these topical social justice legal thrillers. please visit markmbello.com. Mark is a member of the State Bar of Michigan, a sustaining member of the Michigan Association for Justice, and a member of the American Association for Justice.