Traumatic brain injuries (TBIs) can happen to anyone – a child or professional playing football, someone riding bike, someone who slips and falls or has been in a car accident. Over the past decade, emergency room visits have increased by 70 percent due to some form of TBI.
According to the Centers for Disease Control and Prevention (CDC), each year, world-wide more than 1.5 million people die and about 10 million people are hospitalized following traumatic brain injury (TBI). Many survivors experienced long term disability. Depending on the severity of injury, a TBI can have a lasting impact on quality of life for survivors – impairing thinking, decision making and reasoning, concentration, memory, movement, and/or sensation (e.g., vision or hearing), and causing emotional problems (personality changes, impulsivity, anxiety, and depression). Although approximately 75 percent of brain injuries are considered mild (not life-threatening), as many as 5.3 million people in the United States are estimated to be living with the challenges of long-term TBI-related disability. Despite the statistics, treatment of TBIs is still limited. Because little can be done to reverse the initial brain damage caused by trauma, doctors try to stabilize an individual with TBI and focus on preventing further injury.
TBI is a difficult injury to treat; for nearly 30 years there have been no advances in medication. Now a breakthrough may be near. UT Southwestern, the National Institutes of Health and other partners announced this week that doctors across the country will study a new drug that could help stop bleeding in the brain. Ahamed Idris, Director of Emergency Medicine at UT Southwestern explains that "the main purpose of the study is to determine the effectiveness of Tranexamic Acid, or TXA to help stabilize blood clots that are formed." Currently, the only way to stop bleeding in the brain is to remove part of the skull and clamp the bleeder. Doctors say what is groundbreaking about TXA is that it can be administered right away by paramedics. Results of the study will determine whether TXA improves recovery and quality of life for traumatic brain injury victims, when given as soon as possible after injury. The study is expected to take a year to complete.
Lawsuit Financial is a pro-justice lawsuit funding company that will continue to fight against tort reform until we eliminate all forms of this unconstitutional, corporate bailout.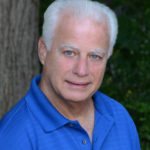 Experienced attorney, lawsuit funding expert, certified civil mediator, and award-winning author of the Zachary Blake Legal Thriller Series. The series features super-trial lawyer Zachary Blake handling "ripped from the headlines" legal and political issues of the day. The series currently consists of Betrayal of Faith, Betrayal of Justice, Betrayal in Blue, Betrayal in Black, and Betrayal High, with a sixth Zachary Blake novel due out later this year. To learn more about these topical social justice legal thrillers. please visit markmbello.com. Mark is a member of the State Bar of Michigan, a sustaining member of the Michigan Association for Justice, and a member of the American Association for Justice.