Robots are constantly being explored in the operating room for their precision and minimal invasiveness. With the help of robotics, doctors are doing biopsies, removing tumors, and repairing valves.
A pioneer of robotic surgery is the da Vinci® Si HD surgical system, developed by Intuitive Surgical, to perform cancer surgeries on patients' necks, throats and tongues. Resembling more of a video game than a robot, the FDA-approved robotics system, a surgeon sits comfortably behind a screen and looks at a magnified view of the surgical site while operating the machine's robotic arms. Rather than making incisions in the patients' necks and faces, instruments are inserted through a patient's mouth while a surgeon peers into a viewing console and operates the robotic arms.
While the da Vinci robots have been in use for several years to treat cancers of the prostate and bladder and for gynecologic cancers, doctors have begun to use it to perform surgeries for cardiac surgery and to alleviate sleep apnea. Most recently, St. Cloud Surgical Center performed the first robot-assisted knee surgery with the assistance of the Navio Robotic Surgical System produced by Plymouth-based Blue Belt Technologies.
What are the advantages of robotic surgery? Surgeons have found that using robotics enhances precision, flexibility and control during the operation and allows them to better see the site, compared with traditional techniques. Often, robotic surgery makes minimally invasive surgery possible with fewer complications, such as infection, less pain and blood loss, quicker recovery, and less scarring. Of course there are risks with any type of surgery.
Robotic surgery might be a growing trend among hospitals around the world, but it isn't any better than traditional approaches? It is important to weigh the pros and cons of robotic surgery carefully. Ultimately, your comfort level and your doctor's experience should trump all other considerations.
Although today's robots are still controlled by surgeons, some researchers say that may not be the case in the future. Bioengineers at Duke University have already demonstrated that an autonomous robot can perform simple surgery, such as taking a sample of a cyst, on its own. Is it just a matter of time before fully autonomous robots could perform more complicated tasks? Would you trust a robot over a surgeon?
Mark Bello is the CEO and General Counsel of Lawsuit Financial Corporation, a pro-justice lawsuit funding company.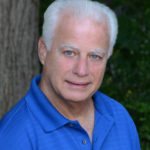 Experienced attorney, lawsuit funding expert, certified civil mediator, and award-winning author of the Zachary Blake Legal Thriller Series. The series features super-trial lawyer Zachary Blake handling "ripped from the headlines" legal and political issues of the day. The series currently consists of Betrayal of Faith, Betrayal of Justice, Betrayal in Blue, Betrayal in Black, and Betrayal High, with a sixth Zachary Blake novel due out later this year. To learn more about these topical social justice legal thrillers. please visit markmbello.com. Mark is a member of the State Bar of Michigan, a sustaining member of the Michigan Association for Justice, and a member of the American Association for Justice.