Plexiglas-like cement used in spinal procedures at New Mexico hospital was supposed to act as a cushion in the disk space and relieve spinal pain. Unfortunately, the procedure was not safe or effective; the cement seeped into other areas of the spine before it hardened, or hardened and later cracked into pieces. Now more than 80 innocent lives have been affected. Medical malpractice lawsuits against Dr. Christian Schlicht contend surgery left them with debilitating injury and pain, including partial paralysis, loss of bladder control, and bowel functions. The lawsuits allege that the Dr. Schlicht is not who he claimed to be; he was not qualified and does not have the proper certification to perform the surgeries; he used fraudulent credentials to operate on patients. The suits also accuse Gerald Champion Regional Medical Center of allowing Dr. Schlicht to practice without proper credentials and covering up unorthodox treatment by assigning legitimate billing codes so insurance companies would pay. The lawsuits forced the hospital to file Chapter 11 bankruptcy protection last year.
Dr. Schlicht began working at Gerald Champion in 2006. At the time, there was only one other doctor performing spine surgeries at the hospital. During his two years with Gerald Champion, Schlicht informed patients that he had invented the surgical procedure, but in late 2008 he told his colleague that some of his neurosurgery training was falsified. Dr. Schlicht's credentials have been questioned as far back as 2007 when Molina Healthcare reviewed a case involving a patient it insured. That patient reported post-operative loss of motor and sensory functions, immobility and incontinence. Gerald Champion tried to sue Molina and promised to suspend Schlicht; court records show that Schlicht worked at Gerald Champion for at least another year, the time period in which many of the patients suing Schlicht received their Plexiglas injections. An operating room nurse also questioned Schlicht's credentials and surgical protocol, but the hospital dismissed her concerns and allowed the doctor to continue performing multiple spinal procedures (because they were profitable procedures?). In 2008, Schlicht moved his practice to Colorado; although he still has a license to practice in the state, he has since fled the country.
Despite 80 malpractice suits and warnings from Molina and hospital staff at Gerald Champion that Dr. Schlicht posed a high risk to patients, the hospital continued to allow this "neurosurgeon" to practice. Schlicht's department at Graham Chapman became one of the busiest at the hospital; the volume of procedures performed warranted a second set of spine instruments because the first set quickly wore out. As in most situations like this, profits became more important than patient safety.
So, this begs the question: Should government officials continue to press for anti-consumer, anti-safety, tort reform measures to protect hospitals and "doctors" like these? During a 2011 deposition, Dr. Schlicht invoked his Fifth Amendment right against self-incrimination. That is, certainly, his constitutional right and it protects him from incriminating himself, criminally; but what does this say about his civil responsibility? What about his commission of serial malpractice against 80 or more patients. In other words, he may stay out of jail, but what about the rights of his patients, the innocent victims of his negligence and greed?
Victims have constitutional rights, as well. The 7th Amendment guarantees each of them the right to a trial by jury and damages as a jury determines warranted. Are these unfortunate victims to be limited by a legislative bailout of bad hospitals and worse doctors? This story could be about you, about your doctor and the hospital that decided to put profits ahead of patient safety. Should your constitutional rights be stripped away by proponents of tort reform who undermine the ability of victims to share their story with a jury, allowing those jurors most familiar with the facts to return a just verdict? No state should be a safe haven for dangerous doctors; tort reform must be abated and/or eliminated.
Tort reform is a government-sponsored bailout for bad doctors and hospitals. It shifts the burden of bad behavior from the doctors, hospitals, and insurance companies who took premiums (profits) to insure the malpractice risk and places it on the taxpayers in the form of general assistance for the disabled victims. Just compensation not only takes care of the victim's expenses, it also deters the conduct of the perpetrators. Making negligence less expensive for profit-taking wrongdoers only encourages them to continue to do wrong. They are also free to move, from state to state, often with their record of malfeasance and misfeasance left behind. Do you want doctors like Schlicht in your state?
Only you, the voter, can stop this nonsense. Don't wait until you or your loved ones are victims of Dr. Schlicht or any other negligent doctor; don't be a victim of senseless, anti-citizen, tort reform, politics and corporate greed. Find out where the candidates in your state stand on a citizen's right to sue and collect damages in personal injury and disability cases. If a candidate stands for tort reform; if he/she stands for denying you the right to sue for your injuries and collect the full damages that a judge or a jury rules they are worth, I urge you to vote for the other guy. It is time to defend your rights and the rights of your relatives, friends and neighbors. After all, we, all of us, are only one incident away from being, first, a victim of someone else's negligence and, second, a victim of senseless tort reform.
Mark Bello has thirty-five years experience as a trial lawyer and thirteen years as an underwriter and situational analyst in the lawsuit funding industry. He is the owner and founder of Lawsuit Financial Corporation which helps provide legal finance cash flow solutions and consulting when necessities of life litigation funding is needed by a plaintiff involved in pending, personal injury, litigation. Bello is a Justice Pac member of the American Association for Justice, Sustaining and Justice Pac member of the Michigan Association for Justice, Member of Public Justice and Public Citizen, Business Associate of the Florida, Mississippi, Connecticut, Texas, and Tennessee Associations for Justice, and Consumers Attorneys of California, member of the American Bar Association, the State Bar of Michigan and the Injury Board.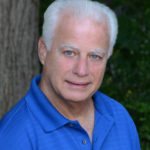 Experienced attorney, lawsuit funding expert, certified civil mediator, and award-winning author of the Zachary Blake Legal Thriller Series. The series features super-trial lawyer Zachary Blake handling "ripped from the headlines" legal and political issues of the day. The series currently consists of Betrayal of Faith, Betrayal of Justice, Betrayal in Blue, Betrayal in Black, and Betrayal High, with a sixth Zachary Blake novel due out later this year. To learn more about these topical social justice legal thrillers. please visit markmbello.com. Mark is a member of the State Bar of Michigan, a sustaining member of the Michigan Association for Justice, and a member of the American Association for Justice.