Did you know that hospital errors are the eighth leading cause of death? Multiple factors can play a role in a medical misdiagnosis.
Failure to order a diagnostic test

Misread or misinterpreted test results

Failure to follow-up with the patient

Failure to obtain a patient's full medical history

Lack of communication with other health care professionals

Administrative errors
Misdiagnosis and failure to diagnose are among the two most common types of medical malpractice lawsuits. Results can have far reaching implications from temporary illness or discomfort, to death.
In a recent case, a man suffering from intestinal pains was admitted to the hospital where he was diagnosed with Diverticulitis. Blockage was detected the next day and surgery performed. During surgery, his intestines ruptured. Then he suffered a heart attack. The man died thirty days later from sepsis and gangrene. The family filed a wrongful death lawsuit alleging the ER physician misread the patient's X-rays.
Doctors and other healthcare providers hold people's lives in their hands every day. Most of them take that responsibility extremely seriously, but in cases of misdiagnosis or failure to diagnose, the healthcare provider should be held accountable. Pursuing justice for medical malpractice victims is not just about the compensation; what happened is not just about the money. Lawsuits help promote safer and better health care. Medical malpractice litigation can, and does, keep patient safety in the spotlight. Holding the medical profession accountable creates a better health care system.
The number of patients seriously injured or who die from medical mistakes remains staggeringly high. If you or a loved one is living with the consequences of a doctor error or misdiagnosis, it is important to contact an experienced attorney who can protect your rights and get you the compensation you deserve.
Lawsuit Financial, the pro-justice litigation expert, is an advocate for patient safety which is why our blogs will frequently address this epidemic, including calls for improvements. Although we help plaintiffs during difficult financial times by providing pre-settlement funding, we would much rather see a safer health system. We encourage you to become a patient safety advocate, too.
Mark Bello has thirty-three years experience as a trial lawyer and twelve years as an underwriter and situational analyst in the lawsuit funding industry. He is the owner and founder of Lawsuit Financial Corporation which helps provide legal finance cash flow solutions and consulting when necessities of life litigation funding is needed by plaintiffs involved in pending, personal injury litigation. Bello is a Justice Pac member of the American Association for Justice, Sustaining and Justice Pac member of the Michigan Association for Justice, Business Associate of the Florida, Tennessee, and Colorado Associations for Justice, a member of the American Bar Association as well as their ABA Advisory Committee, the State Bar of Michigan and the Injury Board.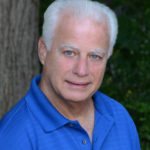 Experienced attorney, lawsuit funding expert, certified civil mediator, and award-winning author of the Zachary Blake Legal Thriller Series. The series features super-trial lawyer Zachary Blake handling "ripped from the headlines" legal and political issues of the day. The series currently consists of Betrayal of Faith, Betrayal of Justice, Betrayal in Blue, Betrayal in Black, and Betrayal High, with a sixth Zachary Blake novel due out later this year. To learn more about these topical social justice legal thrillers. please visit markmbello.com. Mark is a member of the State Bar of Michigan, a sustaining member of the Michigan Association for Justice, and a member of the American Association for Justice.