Wrong-site surgeries may be relatively rare and many hospitals may never experience them, but when they do occur, the results can be devastating.
In April, a Missouri woman became the victim of a botched brain surgery when she was incorrectly prepped for a "left-sided craniotomy bypass" operation. After suffering from mini-strokes for nearly five years, Regina Turner was told that surgery would prevent future strokes. Due to negligence and carelessness, the surgery was performed on the right side of the brain even though pictures show proof that an indelible marking was on the left side of her head.
A lawsuit was filed against SSM Health Care St. Louis and neurosurgeon Dr. Armond Levy alleging negligence and carelessness led to the wrong-site surgery. The suit alleges that although the left side of the woman's brain was identified and marked for the procedure, the right side was surgically prepped and operated on; no one on the surgical team noticed until the surgery was complete. Now Ms. Turner requires around-the-clock care for even basic needs. She no longer speaks clearly, suffers cognitive defects, and is bound to a wheelchair. Her long-term prognosis is still unknown.
SSM CEO Chris Howard issued an apology, saying they were "devastated" by the error and admitted there was a breakdown in procedures. He also said an internal investigation is underway, and that the hospital is implementing measures to ensure against a similar error occurring in the future.
According to Ms. Turner's attorney sometimes x-rays can be flipped, medical records aren't checked, or surgeries become rushed. Medical errors such as performing wrong-site surgery, amputating the wrong arm or leg, or performing the wrong operation, should never happen. One way to prevent these types of mistakes is for hospitals to have checks and balances in place. Checklists identify everything that needs to be done, including marking the side and site of the surgery. Designating someone, such as a nurse, to be in charge of the checklist is equally important. A checklist can also help providers communicate during patient hand-offs. A checklist will let the next provider know that the site of surgery has not been checked prior to incision. Additionally, the patient should be involved. The medical staff member should talk to the patient before marking the site and side of surgery. This might mean saying, "Ms. Turner, we're going to be performing a "left-sided craniotomy bypass," and I'm going to mark it now. Is that correct?" Team work is also of key importance. When things are not flowing in the normal manner, when they seemed rushed or "off" in some way, it is a sign for everyone to stop, slow down, double-check, and make sure.
Although implementing changes at SSM won't help Ms. Turner, she will be able to pursue litigation without reform, caps, or restrictions because of one Missouri woman, Deborah Watts, who fought back against tort reform last year, and won. In the summer of 2012, the Missouri Supreme Court struck down the $350,000 damages cap law on non-economic damages declaring that it violated the right to a trial by jury. The Missouri high court ruled the tort reform law was unconstitutional jury tampering, that it is the exclusive role of judges and juries is to find facts and determine damages. Thanks to Ms. Watts' determination for justice in her son's case, Ms. Turner can be sparred from additional suffering caused by tort reform.
Mark Bello has thirty-six years experience as a trial lawyer and fourteen years as an underwriter and situational analyst in the lawsuit funding industry. He is the owner and founder of Lawsuit Financial Corporation which helps provide cash flow solutions and consulting when necessities of life litigation funding is needed by a plaintiff involved in pending, personal injury, litigation. Bello is a Justice Pac member of the American Association for Justice, Sustaining and Justice Pac member of the Michigan Association for Justice, Member of Public Justice, Public Citizen, the American Bar Association, the State Bar of Michigan and the Injury Board.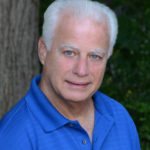 Experienced attorney, lawsuit funding expert, certified civil mediator, and award-winning author of the Zachary Blake Legal Thriller Series. The series features super-trial lawyer Zachary Blake handling "ripped from the headlines" legal and political issues of the day. The series currently consists of Betrayal of Faith, Betrayal of Justice, Betrayal in Blue, Betrayal in Black, and Betrayal High, with a sixth Zachary Blake novel due out later this year. To learn more about these topical social justice legal thrillers. please visit markmbello.com. Mark is a member of the State Bar of Michigan, a sustaining member of the Michigan Association for Justice, and a member of the American Association for Justice.