According to Bob Moss, spokesman for the Centers for Medicare & Medicaid Services, two serious violations, one resulting in death, triggered an inspection of Parkland Memorial Hospital in Dallas, Texas. The violations related to infection control and emergency care issues putting Parkside in "immediate jeopardy" status, "the most severe finding in a hospital", said Moss. If Parkland does not provide acceptable correction plans by August 20, 2011 and complete those plans by August 24, 2011, it will be unable to participate in the Medicare program.
If that doesn't jolt Texans into understanding what Governor Rick Perry is doing to the state consider this:
Texas neurosurgeon, Stefan Konasiewicz is on trial in Minnesota stemming from a medical malpractice and negligence lawsuit. Konasiewicz has left a trail of medical incompetence in Minnesota that has resulted in nine medical malpractice lawsuits, some involving patient deaths, as well as a public reprimand by the Minnesota Board of Medical Practice. Rather than face the music in Minnesota, Konasiewicz fled to Texas where lax oversight and an unjustly reformed legal system allowed him to practice medicine.
How does this happen? The Texas Medical Board (TMB) is not required to disclose cases of medical malpractice when a doctor moves from another state. In fact, they are not required to look into cases. You read that correctly, the Texas Medical Board does not check to see if a doctor moving from another state has a track record of seriously injuring or killing patients. The responsibility to disclose malpractice cases rests solely on the doctor. If the doctor does not report his/her own medical negligence, patients are left in the dark. And, it gets better. Thanks to Governor Perry, if you are injured, or worse, it is nearly impossible to seek justice because the state tort reform severely reduces a doctor's accountability for negligence. Feel safe now?
According to the TMB, all state medical boards have full access to the National Practitioner Data Bank (NPDB), which lists malpractice cases and disciplinary actions taken against doctors, but because the NPDB charges for queries it is rarely, if ever done. Why? Because it would cost the state an estimated $160,000 a year to check on every doctor licensed in the state. There you have it; in Texas, your life is not worth $160,000.
Sadly, Texas has become a safe haven for dangerous doctors. They can erase previous harm done in another state, then avoid accountability for harm caused in the future. If you were a doctor with a history of committing malpractice, wouldn't you move to Texas? Unfortunately for Texas, until anti-justice tort reformers are legislatively reversed these stories won't stop.
Mark Bello has thirty-three years experience as a trial lawyer and twelve years as an underwriter and situational analyst in the lawsuit funding industry. He is the owner and founder of Lawsuit Financial Corporation which helps provide legal finance cash flow solutions and consulting when necessities of life litigation funding is needed by plaintiffs involved in pending, personal injury litigation. Bello is a Justice Pac member of the American Association for Justice, Sustaining and Justice Pac member of the Michigan Association for Justice, Business Associate of the Florida, Tennessee, and Colorado Associations for Justice, a member of the American Bar Association as well as their ABA Advisory Committee, the State Bar of Michigan and the Injury Board.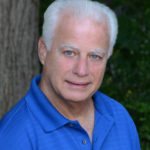 Experienced attorney, lawsuit funding expert, certified civil mediator, and award-winning author of the Zachary Blake Legal Thriller Series. The series features super-trial lawyer Zachary Blake handling "ripped from the headlines" legal and political issues of the day. The series currently consists of Betrayal of Faith, Betrayal of Justice, Betrayal in Blue, Betrayal in Black, and Betrayal High, with a sixth Zachary Blake novel due out later this year. To learn more about these topical social justice legal thrillers. please visit markmbello.com. Mark is a member of the State Bar of Michigan, a sustaining member of the Michigan Association for Justice, and a member of the American Association for Justice.