A 2013 USA Today investigative report shows that thousands of doctors who have been banned by hospitals or other medical facilities are not punished by state medical boards and continue to treat unsuspecting patients.
My readers may recall neurosurgeon, Stefan Konasiewicz (Dr. K). In August 2011, I penned two articles "Exposing the Perils of Texas Tort Reform" and "What Do You Call a Minnesota Surgeon Sued Nine Times for Malpractice? A TEXAS Surgeon!," on the neurosurgeon who allegedly left a trail of medical incompetence in Minnesota that resulted in nine medical malpractice lawsuits, some involving patient deaths, as well as a public reprimand by the Minnesota Board of Medical Practice, which included being ordered to have a supervising physician observe his surgeries and submit quarterly reports to the board on his performance. If you read the posts, you know that rather than face the music, Dr. K fled to Texas where lax oversight and an unjustly reformed legal system allowed him to practice medicine. He worked at the South Texas Brain and Spine Center in Corpus Christi, and also had privileges at three Corpus Christi hospitals. The Texas Medical Board website had no reportable malpractice claims, so no Texas patient seeking information on Dr. K would be aware of the malpractice claims or that there had been more than more than $3 million in malpractice settlements resulting from his care. Two years after his arrival in Corpus Christi, Dr. K's history of malpractice caught up to him. Five months later, he resigned his privileges at the South Texas Brain and Spine Center in Corpus Christi and three Corpus Christi hospitals. Wonder what ever happened to Dr. K? Once again, rather than face accountability, he fled – this time to his hometown in Toronto.
Such cases are unusual, right? Maybe not as much as you might think.
Dr. Allen Sossan, a spine surgeon, practiced at Avera Sacred Heart and Lewis & Clark Specialty Hospital in Yankton, South Dakota between 2008 and 2012, during which time he was accused of performing unnecessary surgeries and other medical procedures. Prior to moving to South Dakota, Sossan practiced at a Nebraska hospital, where he allegedly falsified radiological results to perform unnecessary surgery. Reports state that his privileges were either terminated or rescinded before he fled to South Dakota. Lawsuits allege that despite numerous complaints to the South Dakota medical licensing board from other doctors, seriously injured patients, and those who lost loved ones, Sossan continued to practice. Multiple allegations even claim that once it was discovered that Sossan lied on his application to obtain a South Dakota medical license, he was still granted privileges. It seems that Dr. Sossan is also a convicted felon who changed his name to evade scrutiny of his criminal record. How did this happen? Did officials fail to perform a thorough background check on Sossan or did they simply ignore findings because spine surgeries are lucrative revenue streams? Yet, reports indicate that Sossan holds a license in two states and would still hold a license in South Dakota if he hadn't let it lapse when he moved back to his native Iran. That's right, just like Dr. K, as lawsuits piled up against Sossan (now the count exceeds 30), he too fled the U.S. Given that, it's unlikely those seeking claims against him will recover damages, even if he's found negligent.
As I've mentioned in prior posts, the Texas Medical Board (TMB) is not required to disclose cases of medical malpractice when a doctor moves from another state. In fact, the TMB is not required to look into cases to see if a doctor moving from another state has a track record of seriously injuring or killing patients. The responsibility to disclose malpractice cases rests solely on the doctor. If the doctor does not report his/her own medical negligence, patients are left in the dark.
Under South Dakota law, the results of medical peer reviews, in which physicians are evaluated by one another, are shielded from being used in legal proceedings against doctors, including malpractice cases. Simply speaking, medical peer review allows hospitals and doctors to keep information about credentialing and botched surgeries secret. That makes it difficult for plaintiffs to claim that hospitals were negligent in credentialing doctors. Plaintiffs are currently trying to prove that the hospitals committed fraud by allowing Sossan to perform numerous unnecessary surgeries for profit to the detriment of patients. If the court created a crime and fraud exception to the medical peer review privilege, plaintiffs could finally have access to documents that could uncover dangerous and unethical practices of the doctors and hospitals. We will wait and see.
If lax oversight and laws protecting the medical community wasn't enough, tort reform measures will make it difficult (and with fleeing the country, nearly impossible) to hold these negligent doctors accountable. Wouldn't it be nice if hospitals and the rest of the medical community stopped looking the other way when doctors injure and/or kill patients? Why is protecting health care providers more important than protecting patients; that "making more money" has replaced "do no harm." Doctors are allowed to erase previous harm done in another state then avoid accountability for harm caused in the future. Bad doctors are attracted to places that allow them to injure people and not be held accountable.
Instead of punishing victims, states should be more concerned with punishing bad doctors. Tort "reforms" like caps on damages and other limitations on the right to trial effectively underwrite negligent conduct; call this a government bail-out for bad doctors. If the negligent person or company is not responsible for the damages, then the financial burden is shifted to and borne by the tax payers through Medicare, Medicaid, general assistance (Welfare) and other medical assistance programs. In some instances, it may shifted to charitable institutions which are also supported by the general public. Or, in the most tragic circumstances, it goes uncompensated and is borne by victims and their families.
When the 7th Amendment to the Constitution of the United States was written, our forefathers had in mind one thing – justice was to be decided by a jury of our peers. A victim submits his/her case (with a value of $25 or more-back then, $25 was a lot of money) and damages to a jury and a jury decides how much the loss is worth. While our constitutional jury guarantee is still sacred in criminal trials, it seems to be virtually ignored by many state legislators when considering civil cases, especially medical malpractice cases. If our system trusts a citizen jury to decide the guilt or innocence of a murder suspect, why doesn't that same system apply to a doctor whose negligence killed a patient? The reality is, if you are injured or killed by a doctor, it's better to be run down by one who is driving negligently than by one who is practicing medicine negligently. Once you start taking a person's individual rights and freedoms of our American citizens away, where does it stop? It doesn't. Unless, and until, this system is restored, we will continue to sell justice to the highest bidder. Justice should not be for sale. Patients who are injured or killed by healthcare providers should, absolutely, to the fullest extent of the law and the constitution, be able to hold those providers accountable and receive full and fair compensation for their suffering.
Lawsuit Financial once again asks all you readers to join me in our quest to expose tort reform for the unconstitutional evil that it is. The bible says: "Justice, Justice, Shalt thou pursue"; it is time for justice to, once again, prevail in our civil courts.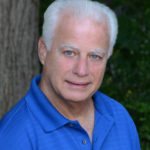 Experienced attorney, lawsuit funding expert, certified civil mediator, and award-winning author of the Zachary Blake Legal Thriller Series. The series features super-trial lawyer Zachary Blake handling "ripped from the headlines" legal and political issues of the day. The series currently consists of Betrayal of Faith, Betrayal of Justice, Betrayal in Blue, Betrayal in Black, and Betrayal High, with a sixth Zachary Blake novel due out later this year. To learn more about these topical social justice legal thrillers. please visit markmbello.com. Mark is a member of the State Bar of Michigan, a sustaining member of the Michigan Association for Justice, and a member of the American Association for Justice.