Recently, I wrote about Governor Rick Perry's relentless and nonsensical crusade against accident victims and, incidentally, their attorneys. Perry claims that artificial caps on recovery in Malpractice cases someone has a positive effect on the economy, even though such a philosophy passes the obligation from the private tortfeasor on to the taxpayer. His past and recent proposal simply make well-to-do corporate types even more well-to-do, at significant expense to taxpayers and to the injured and disabled.
Even though I think Perry and his ilk are misguided and unreasonable in their treatment of and posture on the rights of injured people, their unreasonableness doesn't come close to that displayed by the Texas Supreme Court in the case of Irving Marks vs. St Lukes Episcopal Hospital. In that case, the Texas high court opined that the artificially low medical malpractice caps on recovery should apply to a case where a hospital bed, in which a patient who was recovering from back surgery was resting, broke. This tossed him from the bed causing serious injury and/or re injury. How in the hell is a broken bed a medical malpractice case?!
The 5-4 high court ruling reversed a 2009 decision that Marks' suit did not fall under medical malpractice law because his bed was not an integral part of his medical care and treatment; the case should have ended on that reasonable note. One year later, the Court loses its common sense and reverses because the plaintiff did not get a timely expert report (expert opinions are required in medical malpractice cases, almost universally), that the bed broke. Are you kidding me!?
Texas law defines a health care liability claim (malpractice) as
"a cause of action against a health care provider or physician for treatment, lack of treatment… that lead to injury or death".
Tort reforms, like the 2003 Texas reforms, supposedly assist in creating an atmosphere where doctors and hospitals can deliver more effective health care without worrying about significant liability issues. Gee, I thought that was what insurance was for. Isn't that what a doctor pays malpractice premiums for? The doctors don't pay the price for tort reform; neither do the insurance companies who are laughing all the way to the bank. It is the victim who pays twice: with significant sacrifice to his health and safety (because of reduced consequences) and, again, because he cannot sustain himself, financially, on the reduced financial reward that tort reform mandates. Tort reform is a method of re-victimizing the victim.
Tort reform advocates applaud the decision because, they say, the 2009 decision opened a huge loophole allowing a victim to avoid the damage cap. Smart trial lawyers, they say, could have "artfully" plead simple negligence instead of malpractice to avoid the cap. HELLO!!!! They could always do that! If it isn't a malpractice case, it is not subject to the cap! THIS ISN'T A MALPRACTICE CASE! It is a negligent maintenance or repair case! Does this case apply to a wet floor? An ambulance accident? A power failure? Bad food from the cafeteria? Ridiculous!
Medical and hospital liability reform is bad enough; legislatures clearly and deliberately screwed injured and disabled people to the benefit of doctors, hospitals and insurance companies. But, even these guys did it only in the medical and hospital setting. They didn't provide blanket immunity. Premises liability law (which this case falls under) is not medical or hospital malpractice.
One judge, ONE JUDGE, made the difference in this case. In 2009, Judge David Medina, a Republican, wrote this about the bed when penning the majority opinion:
it was "unrelated to any professional judgment and is merely incidental to the patient's case."
Makes sense, doesn't it? Well reasoned, wasn't it?
A year later, after (for some strange reason-politics?!) the court granted a motion for rehearing, the same damn judge wrote:
"medical equipment such as Marks' hospital bed "is an integral and inseparable part of the health care services provided."
Huh? What? As Chief Justice of the Texas Supreme Court, Wallace Jefferson, wrote in his dissent about the inconsistency:
"[Medina] must explain how a piece of wood at the end of a bed is integral to medical care,"
Amen Justice Jefferson! This is, pure and simple, a premises liability case. Improper maintenance is not medical or hospital malpractice. The Plaintiff's attorney, correctly, but unsuccessfully, argued the same. I agree with Jay Harvey, an Austin personal injury attorney and former president of the Texas Trial Lawyers Association who says that if someone trips and falls in the hospital, and wants to collect damages under Marks, they will have to
"run and find a maintenance man to write an expert report"
Its a funny line, I will readily admit, but it is not a funny situation. Seriously injured people, made so at no fault of their own, are screwed, once again, by a system that insurance political might and corporate greed are overtaking. The insurance lobby is running our judicial system.
Only you, the people, can stop this nonsense, with your vote. When you go to the ballot box in Texas, or anywhere else in this country, this November, find out where the candidates stand on a citizen's right to sue and collect damages in personal injury and disability case. If a candidate stands for tort reform; if he or she stands for denying you the right to sue for your injuries and collect what a judge or a jury, fairly, rules they are worth, I urge you to vote for the other guy. After all, you are only one incident away from being, first, a victim of someone else's negligence and, second, a victim of senseless tort reform, politics and corporate greed.
Mark Bello has thirty-three years experience as a trial lawyer and twelve years as an underwriter and situational analyst in the lawsuit funding industry. He is the owner and founder of Lawsuit Financial Corporation which helps provide legal finance cash flow solutions and consulting when necessities of life litigation funding is needed by plaintiffs involved in pending, personal injury litigation. Bello is a Justice Pac member of the American Association for Justice, Sustaining and Justice Pac member of the Michigan Association for Justice, Business Associate of the Florida, Tennessee, and Colorado Associations for Justice, a member of the American Bar Association, the State Bar of Michigan and the Injury Board.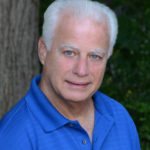 Experienced attorney, lawsuit funding expert, certified civil mediator, and award-winning author of the Zachary Blake Legal Thriller Series. The series features super-trial lawyer Zachary Blake handling "ripped from the headlines" legal and political issues of the day. The series currently consists of Betrayal of Faith, Betrayal of Justice, Betrayal in Blue, Betrayal in Black, and Betrayal High, with a sixth Zachary Blake novel due out later this year. To learn more about these topical social justice legal thrillers. please visit markmbello.com. Mark is a member of the State Bar of Michigan, a sustaining member of the Michigan Association for Justice, and a member of the American Association for Justice.