Five years after the Daily News told Lavern Wilkerson's tragic story, New York Governor Andrew Cuomo has signed a bill extending the amount of time in which a patient can file a medical malpractice lawsuit for a missed cancer diagnosis.
Lavern Wilkerson died in 2013 from a treatable form of lung cancer. She was a 41-year-old single mother who suffered for years because her doctors failed to tell her about a mass on her right lung, which was revealed in a chest X-ray in 2010. In 2012, Wilkinson was hospitalized, but by then, the cancer had spread throughout her body. She died the following year, leaving behind a mentally disabled teenage daughter.
In the United States, 44 states would allow her to recover compensation. However, New York was not one of them. The statute of limitations in New York law prevented Lavern and her family from filing a lawsuit for the delayed diagnosis, so justice was never served. Under the statute, claims of medical malpractice against public hospitals needed to be filed within 15 months after the misdiagnosis occurred. How can someone go to court before he/she actually discovers any wrongdoing?
Lavern's Law was proposed in 2013; it didn't pass. It didn't pass again in 2014, 2015, or 2016. Although it passed in June 2017, it was stalled again. It wasn't until last month that an agreement was reached and Governor Cuomo signed.
The original version of the law included all victims of medical malpractice, but the GOP-controlled Senate refused to bring it to the floor without limiting the protections for cases involving malignant tumor and cancer cases. Under the new law, misdiagnosed cancer victims will have two and a half years from the date he/she discovers the misdiagnosis. However, there is still a seven-year limitation for victims of medical malpractice to come forward regardless of the date of discovery.
I commend all whose efforts helped shepherd this important legislation through its passage and signing, but how many claims were lost before they did, and who made up for those losses? Additionally, the law doesn't go far enough. Non-cancer victims will still be denied the justice they deserve. Why is this the case when malpractice comes in all forms? Why is that when there are many other medical errors not discovered by patients for months, even years after the fact?
Is it "greedy" to seek justice when you have suffered a serious injury or lost a loved one due to the negligence of someone else? Or, is it "greedy" for rich and powerful insurance companies or large corporations to shirk responsibility and use bought and paid for legislators to pass anti-citizen legislation that allows them to become richer and more powerful on the backs of the injured? When we allow wrongdoers to escape accountability, the cost of harm is redistributed to the taxpayers in the form of entitlement programs such as Medicare and Medicaid. Why should we, the taxpayers, be, first, forced to give up a fundamental right, and, second, forced to bail out negligent wrongdoers?
Innocent victims should never be stripped of their rights to just compensation; they should not lose their rights to bring a medical malpractice lawsuit before they are even aware negligence occurred. Without a 'date of discovery' statute, medical professionals cannot always be held accountable for medical errors. Healthcare professionals should not have the benefit of the statute of limitations if they wrongfully withheld critical information that would have allowed the plaintiff to file a lawsuit.
Tragedy can strike anyone. It's up to the civil justice community to ensure that all victims can tell their story and are afforded the protections that allow them to seek the justice they deserve. Lavern's Law and her legacy demand more. That is why I, for one, will continue to advocate for justice for all victims, of all types of malpractice.
Mark M. Bello is an attorney, certified civil mediator, and award-winning author of the Zachary Blake Legal Thriller Series. He is also the CEO of Lawsuit Financial and the country's leading expert in providing non-recourse lawsuit funding to plaintiffs involved in pending litigation, a member of the State Bar of Michigan, a sustaining member of the Michigan Association for Justice, and a member of the American Association for Justice.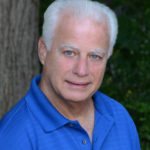 Experienced attorney, lawsuit funding expert, certified civil mediator, and award-winning author of the Zachary Blake Legal Thriller Series. The series features super-trial lawyer Zachary Blake handling "ripped from the headlines" legal and political issues of the day. The series currently consists of Betrayal of Faith, Betrayal of Justice, Betrayal in Blue, Betrayal in Black, and Betrayal High, with a sixth Zachary Blake novel due out later this year. To learn more about these topical social justice legal thrillers. please visit markmbello.com. Mark is a member of the State Bar of Michigan, a sustaining member of the Michigan Association for Justice, and a member of the American Association for Justice.