In our legal system, a person injured through the negligence of another can file a lawsuit seeking monetary compensation for damages. The Seventh Amendment to the Constitution ensures that civil cases can be heard and decided by a jury of our peers. Yet, in most states a plaintiff is denied full adjudication by a jury because of a legislative capped recovery. The Seventh Amendment to the U. S. Constitution ensures that citizens' civil cases can be heard and decided upon by a jury of their peers. Seventh Amendment to the U. S. Constitution ensures that citizens' civil cases can be heard and decided upon by a jury of their peers.
A jury has awarded $1 million in damages to a Maryland man who lost his vision in one eye after surgery to repair a detached retina.
The man went to a local eye clinic in December 2014 with a pre-existing condition that left him at a higher risk of developing ocular pressure. He was diagnosed with a detached retina and scheduled for surgery to repair it, but was not prescribed any eye pressure medication. Over the next 24 hours after surgery, the patient experienced increased pressure in the eye, ultimately leading to permanent vision loss.
The medical malpractice lawsuit alleged negligence and contended that the plaintiff is now unable to return to all the activities he used to do, including a diminished enjoyment in life's daily pursuits. The man and his wife were each awarded $500,000 in non-economic damages, but because of Maryland's damages, the award will be reduced to $740,000.
While the award may sound significant, this case points out with depressing clarity, that there are little protections for medical malpractice victims in Maryland. A myth behind medical malpractice is its effect on overall health care costs. Tort reformers say that such lawsuits are behind the surge in health care costs. In reality, medical malpractice is actually a very small percentage of health care costs, partially because medical malpractice claims are pursued at a considerably less frequent rate than most people are led to believe.
This patient took a risk when he allowed a procedure to be performed. Shouldn't the medical community not be held accountable when they take a risk, but make a mistake? The jury decided the value associated with this man's loss of vision, so why does a selfish legislature get to play God? No innocent victim's rights should be negotiated. If we limit caps on awards to an arbitrary number, how do we force change and accountability?
The court system is about justice; it is about fairness; it is about you, your precious family members, your rights and theirs. The health care and tort system debate should not be focused on limiting the rights of those who are injured, maimed or killed as the result of professional negligence. Instead, attention should be paid to why such medical malpractice occurs, and what types of reforms might reduce injury and medical-error rates. It stands to reason that there will be fewer injuries and fewer lawsuits if there are sufficient safety measures in place.
Tort reform measures show a distrust of the jury, the fundamental foundation of our Constitutional system. It is time to fix the health care and safety problems rather than bargaining away the rights patients. We have been complacent in the face of injustice for too long. We must all be proactive in protecting our rights from being trampled on by the powerful health care industry and pro-insurance lobbies. Until patient safety is the first and only priority of health care providers, a lawsuit is the only vehicle to achieve punishment for wrongdoing and prevention from further misconduct. As citizens of this country, we have the power to effect change.
Mark Bello is the CEO and General Counsel of Lawsuit Financial Corporation, a pro-justice lawsuit funding company.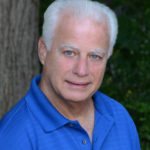 Experienced attorney, lawsuit funding expert, certified civil mediator, and award-winning author of the Zachary Blake Legal Thriller Series. The series features super-trial lawyer Zachary Blake handling "ripped from the headlines" legal and political issues of the day. The series currently consists of Betrayal of Faith, Betrayal of Justice, Betrayal in Blue, Betrayal in Black, and Betrayal High, with a sixth Zachary Blake novel due out later this year. To learn more about these topical social justice legal thrillers. please visit markmbello.com. Mark is a member of the State Bar of Michigan, a sustaining member of the Michigan Association for Justice, and a member of the American Association for Justice.