A jury awarded $23.1 million in the nursing home malpractice case after a woman had both her legs and a finger amputated because of an infection that went septic and gangrenous. The woman claimed a home-care nurse failed to report a bacteria-infection in her feeding catheter and the delay resulted in a bloodstream infection that almost killed her. St. Luke's Miners Memorial Home Care argued that the home care nurse provided appropriate standard of care. The jury found that the home care nurse failed to properly evaluate and timely report an infected catheter.
The plaintiff was being treated for complications from Crohn's disease. One day, the home care nurse noticed the woman having trouble breathing and had numbing in her lower extremities. The patient was taken to Lehigh Valley Hospital, but within hours her symptoms worsened. She was ultimately diagnosed with gangrene in her extremities; a finger on her left hand was amputated, as well as both legs were amputated above the knees.
Most of the award will pay for medical expenses, personal care expenses, and lost earnings. The plaintiff hopes the verdict will result in St. Luke's increasing efforts to help prevent catheter-related bloodstream infections in the home-care setting.
Earlier this year, Pennsylvania approved the Fair Share Act, a bill that limits the liability for negligence of defendants. It changes Pennsylvania's doctrine of joint and several liability that defendants who are apportioned responsibility for causing a plaintiff's injuries at 60 percent or less would only pay the portion which they were held liable, rather than being fully accountable if other liable defendants can't pay their portion of the plaintiff award. Although this is unfair for the innocent victim, what is fair is the fact that Pennsylvania prohibits damages caps; this speaks volumes for injured residents in the state. We don't need arbitrary limits for someone else's pain or suffering. We have juries to make these decisions based on the merit of the case; the system does work. If healthcare professionals were more dedicated to patient care, we would not have million dollar lawsuits awarded to deserving injured victims.
Arbitrary damage caps only harm innocent victims who have been injured by doctors, nurses, surgeons, anesthesiologists, and other medical professionals. Tort reformers argue that the medical profession is hindered by these lawsuits. What about the patient injured by medical negligence? What happens when he/she can't recover fair compensation for life-changing implications? The injured victims should not face arbitrary damage caps to protect businesses, insurance companies, and medical professionals. I am not a supporter of the Fair Share Act, but it is far more "victim friendly" than damage caps. I hope that Pennsylvania stays firm that we do not need laws that restrict the rights of injured people to benefit of corporate greed.
Pennsylvania has posted six straight years of a declining number of medical malpractice cases. Isn't this proof that the jury system is working well; damage caps and other medical malpractice "reforms" are not necessary?
Mark Bello has thirty-three years experience as a trial lawyer and twelve years as an underwriter and situational analyst in the lawsuit funding industry. He is the owner and founder of Lawsuit Financial Corporation which helps provide cash flow solutions and consulting when necessities of life funding is needed during litigation. Bello is a Justice Pac member of the American Association for Justice, Sustaining and Justice Pac member of the Michigan Association for Justice, Business Associate of the Florida, Tennessee, and Colorado Associations for Justice, a member of the American Bar Association, the State Bar of Michigan and the Injury Board.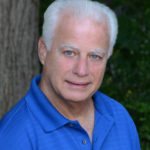 Experienced attorney, lawsuit funding expert, certified civil mediator, and award-winning author of the Zachary Blake Legal Thriller Series. The series features super-trial lawyer Zachary Blake handling "ripped from the headlines" legal and political issues of the day. The series currently consists of Betrayal of Faith, Betrayal of Justice, Betrayal in Blue, Betrayal in Black, and Betrayal High, with a sixth Zachary Blake novel due out later this year. To learn more about these topical social justice legal thrillers. please visit markmbello.com. Mark is a member of the State Bar of Michigan, a sustaining member of the Michigan Association for Justice, and a member of the American Association for Justice.