In 2009, a woman was admitted to St. Joseph's Hospital Health Center in Syracuse after a drug overdose, but what happened next may shock you.
Although the 41-year-old mother of three had slipped into a coma, doctors declared her dead despite other signs that she was in fact still alive.  It wasn't until she opened her eyes on the operating table that doctors called off the organ-harvesting process.
The hospital made no effort to thoroughly investigate what went wrong until the Department of Health stepped in five months later.  The investigation found that doctors missed key indications that the patient had not suffered irreversible brain damage.
If the incident wasn't shocking enough, the hospital was fined a mere $6,000 for medical negligence in this case, and another $16,000 for a 2011 incident in which a patient received a head injury after being left unattended.  The hospital claims they have changed their protocol and hired professional consultants to assist in training procedures, but is it enough?
While this type of error is shocking, what is more disturbing is that it is not an isolated case.  A report from the American Association for Justice claims that preventable medical errors are the sixth largest cause of death in the U.S.
A first step to prevent such incidents is to mandate that errors are reported immediately and preventative measures be implemented.  Ten years ago, a study, "To Err is Human," recommended a few basic changes in the way the medical industry handles medical errors, including mandatory reporting yet these incidents continue to happen.  Yet, a report last year by the U.S. Department of Health and Human Services inspector general, showed hospitals are ignoring state regulations that require them to report cases in which medical care harmed a patient.  Is failure to report medical errors an example of ignorance of regulations and what should be reported or, worse a cover-up?
The medical profession should always put safety first; focus should always be on preventing errors before they occur.  The woman in this case did not file a lawsuit; had it not been for the Department of Health, would changes have been ignored until someone else became a victim?  Ignoring the cause of medical errors ignores the fundamental problem.  We can only fix a system if we acknowledge what is wrong. It only stands to reason that if a hospital fails to report an error, there is a missed opportunity to improve systems and reduce future medical errors.
Mark Bello has thirty-six years experience as a trial lawyer and fourteen years as an underwriter and situational analyst in the lawsuit funding industry. He is the owner and founder of Lawsuit Financial Corporation which helps provide cash flow solutions and consulting when necessities of life litigation funding is needed by a plaintiff involved in pending, personal injury, litigation. Bello is a Justice Pac member of the American Association for Justice, Sustaining and Justice Pac member of the Michigan Association for Justice, Member of Public Justice, Public Citizen, the American Bar Association, the State Bar of Michigan and the Injury Board.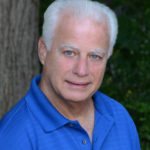 Experienced attorney, lawsuit funding expert, certified civil mediator, and award-winning author of the Zachary Blake Legal Thriller Series. The series features super-trial lawyer Zachary Blake handling "ripped from the headlines" legal and political issues of the day. The series currently consists of Betrayal of Faith, Betrayal of Justice, Betrayal in Blue, Betrayal in Black, and Betrayal High, with a sixth Zachary Blake novel due out later this year. To learn more about these topical social justice legal thrillers. please visit markmbello.com. Mark is a member of the State Bar of Michigan, a sustaining member of the Michigan Association for Justice, and a member of the American Association for Justice.