Statute of limitations sets the time limit within which a patient can sue for medical malpractice, but the clock doesn't always start with the negligent act. The discovery rule allows victims of medical malpractice the right to file a medical malpractice lawsuit after the standard statute of limitations expired, when they aren't clearly aware that some medical negligence has occurred or that they had a potential medical malpractice claim.
Recently, the Illinois Supreme Court was asked to consider a case where the discovery rule was central. Plaintiff alleged his 90-year-old mother received improper care when she was hospitalized for rectal prolapse. During her period of hospitalization, she suffered a host of complications and ultimately died. That was in May 2009.
In April 2011, after asking a medical consulting firm to review his mother's medical records, he received an opinion that the doctors were negligent in treating her. A month later, he filed a complaint alleging that doctors failed to timely treat his mother's pneumonia and respiratory distress. Then in February 2013, the deceased woman's medical records were reviewed by another doctor, who issued a report stating the treating doctors failed to identify a large collection of fluid in her lungs that a well-qualified radiologist and/or physician would have identified, and such failure contributed to decedent's death. This led to the filing of a medical malpractice lawsuit alleging wrongful death. But, by that time it was three years after the woman's death.
Defendants moved to dismiss the wrongful death action on grounds it was time-barred because it was filed more than two years after decedent's passing (per the Illinois law) and decedent's son had enough information on which to base his complaint more than two years before he actually filed. The defendants move to dismiss the case on grounds that it was time-barred under Illinois law. Trial court granted defense motion and dismissed the case.
The plaintiff appealed arguing that the discovery rule applied in that the statute of limitations did not begin to run until the date in which he knew or reasonably should have known of the defendants' negligent conduct, and that wasn't until he received the report from the medical consulting firm nearly two years after his mother's death.
On review, the Illinois Supreme Court reversed the decision stating that the plaintiff filed his complaint less than two years after receiving the first medical expert report – and the complaint was still filed within the final, four-year deadline (statute of repose).
We all prefer cases clearly brought within the normal limitations period, but when that is impossible, it is time to start gathering evidence of when the plaintiff reasonably should have known of the harm. The purpose of the discovery rule is clear: to prevent at-fault parties from avoiding or escaping liability
Innocent victims should never be stripped of their rights to just compensation; they should not lose their rights to bring a medical malpractice lawsuit before they are even aware negligence occurred. Without a 'date of discovery" statute, medical professionals cannot be held accountable for medical errors. The doctors in this case should not have the benefit of the statute of limitations if they wrongfully withheld critical evidence (for their own financial gain) that would have allowed the plaintiff to file a lawsuit within the statute period, seek justice, and hold the wrongdoer accountable.
Lawsuit Financial will be watching this case to see what happens next.
Mark Bello is the CEO and General Counsel of Lawsuit Financial Corporation, a pro-justice lawsuit funding company.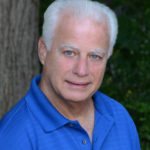 Experienced attorney, lawsuit funding expert, certified civil mediator, and award-winning author of the Zachary Blake Legal Thriller Series. The series features super-trial lawyer Zachary Blake handling "ripped from the headlines" legal and political issues of the day. The series currently consists of Betrayal of Faith, Betrayal of Justice, Betrayal in Blue, Betrayal in Black, and Betrayal High, with a sixth Zachary Blake novel due out later this year. To learn more about these topical social justice legal thrillers. please visit markmbello.com. Mark is a member of the State Bar of Michigan, a sustaining member of the Michigan Association for Justice, and a member of the American Association for Justice.