Two unrelated medical malpractice lawsuits have been filed against a Kentucky healthcare system.
The first lawsuit claims the company, its orthopedics and sports medicine office, and one of its doctors acted negligently in performing an orthopedic surgery. The lawsuit alleges that the doctor was not qualified to perform the surgery and his negligence resulted in the death of tissue, a bone infection, and ultimately the amputation of the leg.
The second lawsuit claims a woman suffered serious injuries while being prepped for elbow surgery. The suit alleges that an employee attempted to tape her eyelids down but instead placed the tape on her eyes. As a result, the patient suffered "serious and permanent injuries, both mental and physical, present and future pain, and discomfort, mental and physical anguish for the injuries she sustained," according to the suit.
In both cases, the company has filed a motion to dismiss, claiming the suit could not be filed in circuit court due to a state law requiring that all medical malpractice lawsuits first be reviewed by a medical review panel.
The Kentucky Medical Review Panel (MRP) Act went into effect on June 29, 2017. Like the procedure in many other states, the MRP Act requires all malpractice and malpractice-related claims against a health care provider to be submitted to a three-person panel comprised of medical providers before proceeding to trial. The belief is that these panels will stifle frivolous or unfair claims against healthcare professionals, leading to a reduction in the litigation expenses that cause malpractice insurance premiums and healthcare costs to increase. Once the panel has been chosen, the plaintiff has 60 days to submit supporting evidence, then the defendant has 45 days to submit evidence refuting the claim. Regardless of the panel's decision, the plaintiff can choose to pursue a malpractice claim, however, the panel's decision can be admitted as expert evidence in a civil trial.
On October 30, a Franklin Circuit Court judge ruled the law unconstitutional after reviewing a lawsuit alleging a child's cerebral palsy was due to medical malpractice. However, on November 9, the Kentucky Court of Appeals ruled in favor of continuing Medical Review Panels for medical malpractice cases. As a result, 89 open cases will proceed, and all prospective malpractice cases must go through the MRP process before being filed in court. A complaint can bypass the panel and go directly to court only if agreed to by all parties.
The Kentucky Supreme Court agreed to rule on the cerebral palsy case to determine the constitutionality of the medical review panel law.  The two recent lawsuits are likely to be held in abeyance pending the ruling.
What is the purpose of the MRP Act? The State claimed it was necessary in order to cut down on "frivolous" malpractice claims against medical professionals. In reality, the law undermines our justice system, which has mechanisms in place to prevent and dismiss "frivolous" cases, as well as mechanisms to punish those who bring them. The system also has built in these checks and balances so courts and juries will not waste time on meritless cases.
There has never been a litigation crisis; it's a myth in order to benefit big business and insurance companies. Such laws only add unnecessary layers of oversight, with chilling effects on victim's rights to seek justice. Victims have a right to a fair trial under the Seventh Amendment. The opinion of fellow doctors is unlikely to be unbiased. Furthermore, the doctors on the MRP do not have to practice in the specialty that caused the plaintiff harm. As the honorable Franklin Circuit Court judge pointed out, "a dermatologist or social worker might be called upon to render an opinion about malpractice allegations against a brain surgeon."
Big businesses choose to shirk responsibility and buy legislators who will pass laws on their behalf, allowing them to become richer and more powerful, when they should instead focus on improving standards of care. If we really want to fix the medical malpractice crisis in this country, we need to focus on the root problem – medical negligence. Legislation should address that problem rather than trying to limit relief options for plaintiffs.
It is time we stop sacrificing our rights at the throne of the big business and insurance companies. All victims deserve the right to tell their story; to exercise their right to trial by jury under the Seventh Amendment. Lawsuit Financial will be watching this case to see what happens next.
Mark M. Bello is an attorney, certified civil mediator, and award-winning author of the Zachary Blake Legal Thriller Series. He is also the CEO of Lawsuit Financial and the country's leading expert in providing non-recourse lawsuit funding to plaintiffs involved in pending litigation, a member of the State Bar of Michigan, a sustaining member of the Michigan Association for Justice, and a member of the American Association for Justice.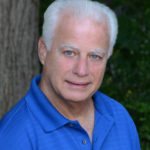 Experienced attorney, lawsuit funding expert, certified civil mediator, and award-winning author of the Zachary Blake Legal Thriller Series. The series features super-trial lawyer Zachary Blake handling "ripped from the headlines" legal and political issues of the day. The series currently consists of Betrayal of Faith, Betrayal of Justice, Betrayal in Blue, Betrayal in Black, and Betrayal High, with a sixth Zachary Blake novel due out later this year. To learn more about these topical social justice legal thrillers. please visit markmbello.com. Mark is a member of the State Bar of Michigan, a sustaining member of the Michigan Association for Justice, and a member of the American Association for Justice.