You are in desperate need of receiving an organ transplant to extend your life expectancy. The process of finding a perfect match is physically and emotionally draining; time moves on ….slowly. Finally, there is hope; a donor has been found. The transplant is a success, but then you find yourself face-to-face with your worse nightmare. The new organ that was to save your life is infected, may cause organ failure, and ultimately death.
Three families – two in Mississippi and one in Pennsylvania – know how devastating a situation like this can be and are now facing long legal battles. In the Mississippi cases, transplant recipients and their survivors claim that the two patients received kidneys from an unidentified donor with a rare, undetected, parasite causing encephalitis. One patient died, the other is blind and will require care for the rest of his life. In Pennsylvania, there was a promise of hope – and life – for one couple when dialysis was not working and doctors suggested a kidney transplant preferably from a live donor. After learning she was compatible, the patient's girlfriend donated one of her kidneys. The transplant was successful, but a month later doctors disclosed that the woman had Hepatitis C during the transplant, a disease that could prove fatal for the patient.
Regardless of the type organ transplant – living or cadaveric – special blood tests are needed to determine blood and tissue match. Currently, living donors can be screened for a battery of infections. Unfortunately, although donors are routinely screened for HIV, there are no other requirements for testing living donors and screening can vary among transplant centers. It should be standard procedure to check for infected blood; a simple checks and balances should be expected in any the health-care system.
From 2007 to 2010, the Centers for Disease Control (CDC) investigated more than 200 cases of suspected unexpected transmission of HIV, hepatitis B and hepatitis C through transplants. The organization recently issued draft guidelines that would call for more thorough donor screening and advanced organ testing, including new requirements to test donors for hepatitis C and hepatitis B as well as HIV.
The number of patients who are seriously injured or die from medical mistakes remains staggeringly high. No patient should be exposed to life-threatening diseases due to the negligence of improper procedures such as ensuring necessary blood work is performed and thoroughly reviewed. These incidents were entirely preventable.
Doctors and other healthcare providers hold people's lives in their hands every day. Most take that responsibility extremely seriously, but in cases of medical errors, the healthcare provider should be held accountable. Pursuing justice for medical malpractice victims is not just about compensation. Lawsuits help promote safer and better health care. Medical malpractice litigation can, and does, keep patient safety in the spotlight. Holding the medical profession accountable creates a better health care system.
Tort reformers argue that the medical profession is hindered by such lawsuits. What about the patient injured by medical negligence? We need to stop this bad behavior, and we need to stop tort reform that encourages this bad behavior. Fortunately for the Pennsylvania victim, the state does not support damage caps. The situation is different for the two Mississippi victims due to $500,000 limit on non-economic damages in medical malpractice cases. Does this seem like fair compensation to someone who is blind due to the negligence of the medical team? Politicians like Barbour (MS), who brag about saving costs to the health care system are really facilitating a corporate bailout for rich insurance companies and health care providers, keeping bad doctors in practice, placing an increased burden on public health care programs (higher taxes), and making all of us less safe. Arbitrary damage caps only harm innocent victims. Why must an innocent victim be "harmed" once more to protect wrongdoers?
Tort reform is about allowing special interest groups to write state tort laws limiting citizens' legal rights. It is time that politicians start thinking more about individual citizens and less of those corporations that provide multi-million dollars in campaign contributions. What can you, the ordinary citizen do? Use your voice and your vote. Tell your state legislators to stand up for justice, stand up for safety, stand up for injury prevention, and stand up for holding the wrongdoers accountable for their actions, and stand up against tort reform.
Mark Bello has thirty-three years experience as a trial lawyer and twelve years as an underwriter and situational analyst in the lawsuit funding industry. He is the owner and founder of Lawsuit Financial Corporation which helps provide legal finance cash flow solutions and consulting when necessities of life litigation funding is needed by plaintiffs involved in pending, personal injury litigation. Bello is a Justice Pac member of the American Association for Justice, Sustaining and Justice Pac member of the Michigan Association for Justice, Business Associate of the Florida, Tennessee, and Colorado Associations for Justice, a member of the American Bar Association, the State Bar of Michigan and the Injury Board.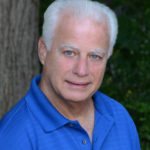 Experienced attorney, lawsuit funding expert, certified civil mediator, and award-winning author of the Zachary Blake Legal Thriller Series. The series features super-trial lawyer Zachary Blake handling "ripped from the headlines" legal and political issues of the day. The series currently consists of Betrayal of Faith, Betrayal of Justice, Betrayal in Blue, Betrayal in Black, and Betrayal High, with a sixth Zachary Blake novel due out later this year. To learn more about these topical social justice legal thrillers. please visit markmbello.com. Mark is a member of the State Bar of Michigan, a sustaining member of the Michigan Association for Justice, and a member of the American Association for Justice.