I just read a report written by Taylor Lincoln, Research Director of Public Citizen's Congress Watch division. Public Citizens Against Justice is a national non-profit organization representing consumer interests on a range of issues including consumer rights, product safety, and corporate accountability.
The U.S. Chamber of Commerce and special interest groups who tout tort reform as the answer to fictional "lawsuit abuse" refer to the state of Texas, which in 2003 limited non-economic damage caps at $250,000. These groups want you to believe that artificial caps on recovery in malpractice cases have a positive effect on the economy, even though such a philosophy passes the obligation from the private tortfeasor onto the taxpayer. Tort reform simply makes well-to-do corporate types even more well-to-do, at significant expense to taxpayers and to the injured and disabled.
Lincoln's report outlines the truth; using Texas as a model would benefit doctors and insurers — not citizens. Contrary to what the Chamber is pitching, medical liability caps – which prevent severely injured patients from being fully compensated for damage caused by bad doctors – have not reduced medical costs or curbed the ordering of expensive diagnostic tests. The only ones benefiting from damage caps are doctors and insurance companies while malpractice victims and taxpayers make up the consequential deficiencies.
Mr. Lincoln said, "Despite the sales campaign to promote Texas as an exhibit of the merits of limiting doctors' liability for mistakes, the real world data tell the opposite story. Health care in Texas has become more expensive and less accessible since the state's malpractice caps took effect." The real facts since Texas instituted tort reform are:
Medicare spending has risen far faster than the national average.
Premiums for private health insurance have risen faster than the national average.
The percentage of Texans who lack health insurance has risen. It also says that health care coverage is unaffordable to more Texans since the law took effect. In 2010, 24.6 percent of Texans were uninsured — the highest rate in the nation.
The per capita increase in the number of doctors practicing in Texas has been far slower than in the preceding years.
The per capita number of primary care physicians practicing in Texas has remained flat, compared to a sharp increase in the years leading up to the caps.
Since the caps were imposed, doctors have been held less accountable for their errors. The number of payments made on behalf of Texas doctors to compensate patients for medical errors fell more than 50 percent between 2003 and 2010, and the value of those payments fell by nearly 65 percent, without adjusting for inflation. But insurance companies have cut doctors' malpractice insurance premiums more slowly. Viewed in the contexts of starkly rising costs and diminished accessibility of care, these figures show that regular Texans have received nothing in exchange for ceding their legal rights.
Tort reforms supposedly assist in creating an atmosphere where doctors and hospitals can deliver more effective health care without worrying about significant liability issues. I thought that was the reason for insurance. Isn't that why a doctor pays malpractice premiums? Doctors don't pay the price for tort reform; neither do the insurance companies who are laughing all the way to the bank. It is the victims who pay, and twice: with significant sacrifice to health and safety, then because they cannot sustain themselves, financially, on the reduced financial rewards that tort reform mandates. Tort reform clearly and deliberately re-victimizes victims to the benefit of doctors, hospitals and insurance companies.
Corporations are not people. It is your life, your future, your injury and your right to pursue justice for medical malpractice; someone should be held accountable and that someone should be the wrongdoer. Only you, the people, can stop this nonsense, with your vote. Whether in Texas, or anywhere else in this country, find out where the candidates stand on a citizen's right to sue and collect damages in personal injury and disability case. If a candidate stands for tort reform; if he or she stands for denying you the right to sue for your injuries and collect what a judge or a jury, fairly, rules they are worth, I urge you to vote for the other guy. It is time to defend your rights; after all, you are only one incident away from being, first, a victim of someone else's negligence and, second, a victim of senseless tort reform, politics and corporate greed. I also urge to support Public Citizens Against Justice.
Mark Bello has thirty-three years experience as a trial lawyer and twelve years as an underwriter and situational analyst in the lawsuit funding industry. He is the owner and founder of Lawsuit Financial Corporation which helps provide cash flow solutions and consulting when necessities of life funding is needed during litigation. Bello is a Justice Pac member of the American Association for Justice, Sustaining and Justice Pac member of the Michigan Association for Justice, Business Associate of the Florida, Tennessee, and Colorado Associations for Justice, a member of the American Bar Association, the State Bar of Michigan and the Injury Board.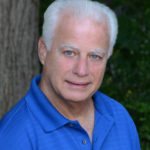 Experienced attorney, lawsuit funding expert, certified civil mediator, and award-winning author of the Zachary Blake Legal Thriller Series. The series features super-trial lawyer Zachary Blake handling "ripped from the headlines" legal and political issues of the day. The series currently consists of Betrayal of Faith, Betrayal of Justice, Betrayal in Blue, Betrayal in Black, and Betrayal High, with a sixth Zachary Blake novel due out later this year. To learn more about these topical social justice legal thrillers. please visit markmbello.com. Mark is a member of the State Bar of Michigan, a sustaining member of the Michigan Association for Justice, and a member of the American Association for Justice.