Authorities suspect carbon monoxide poisoning killed a family of six in their Fenton Township, Michigan home over the weekend. The home is located in an area that had experienced a power outage due to high winds. It is unclear how long the Quasarano family had been dead, but the last time anyone spoke with them was Friday evening after they returned home from church. A neighbor said he was texting the homeowner until the responses suddenly stopped. On Sunday morning, Mr. Quasarano's father went to the home out of concern when he could not reach his son and daughter-in-law. He discovered their bodies along with their four children, ages 2, 4, 7, and 11 on all three levels of the home. Investigators had to wait nearly two hours for the fumes to dissipate before entering the home. A generator was found in the lower level of the home. Police said they could have been dead since Friday night. It's not clear if the home had working carbon monoxide detectors. Power was restored to the area on Saturday morning. Consumers Energy is investigating.
Carbon monoxide (or CO) is an invisible, odorless gas produced by incomplete burning of fuels, as well as by internal combustion engines. Once carbon monoxide has been breathed in, it replaces the oxygen in the blood, thus killing off cells and starving vital organs of oxygen. A large enough dose can kill within minutes. People die without ever knowing what hit them. They simply slip in to unconsciousness and never come around, or they may already be asleep when they breathe in the carbon monoxide and simply never wake up again. Investigators said it appears the Quasarano family succumbed to the toxic gas and simply fell where they were standing.
Carbon monoxide cannot be seen, tasted or smelt, making it one of the biggest dangers lurking in your home. During 1999–2010, a total of 5,149 deaths from unintentional carbon monoxide poisoning occurred in the United States, an average of 430 deaths per year, according to the Center for Disease Control (CDC). More than 20,000 go to emergency rooms, and more than 4,000 are hospitalized. In 2005 alone, the CPSC reported at least 94 generator-related CO poisoning deaths, of which 47 were known to have occurred during power outages due to severe weather.
Your only defense against this potential killer is prevention.
Always have your appliances fitted by a certified and experienced professional and checked regularly.
Have your vents and chimney checked and cleaned on a regular basis.
Always adhere to manufacturer's instructions when using appliances.
Never use fuel-burning appliances in enclosed and un-vented spaces.
Never use a generator inside your home or garage, even if doors and windows are open. They should only be used outside, more than 20 feet away from your home, doors, and window.
Never use a gas stove or oven to warm your home
Make sure that you have a CO detector on every level of the home. They should be placed outside sleeping areas and main living areas, and placed high up or on the ceiling as CO rises rapidly.
Be aware of the symptoms of carbon monoxide poisoning which are flu-like in nature – headache, fatigue, nausea, vomiting, and shortness of breath. If you think you're suffering from carbon monoxide poisoning, act immediately. Turn off fuel-based appliances and get everyone out of the house. Call 911 or go to an emergency room; let them know you suspect CO poisoning.
Mark Bello is the CEO and General Counsel of Lawsuit Financial Corporation, a pro-justice lawsuit funding company.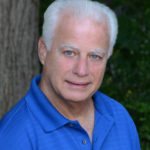 Experienced attorney, lawsuit funding expert, certified civil mediator, and award-winning author of the Zachary Blake Legal Thriller Series. The series features super-trial lawyer Zachary Blake handling "ripped from the headlines" legal and political issues of the day. The series currently consists of Betrayal of Faith, Betrayal of Justice, Betrayal in Blue, Betrayal in Black, and Betrayal High, with a sixth Zachary Blake novel due out later this year. To learn more about these topical social justice legal thrillers. please visit markmbello.com. Mark is a member of the State Bar of Michigan, a sustaining member of the Michigan Association for Justice, and a member of the American Association for Justice.