Rail tankers are railroad cars that transport cylinder shaped canisters with dangerous liquids coast-to-coast. Although more than 99% of all shipments arrive safely at their destination, derailments can, and do, happen. During a derailment or other accident, a chemical spill can occur and, in some cases, may explode. Fires and explosions not only endanger lives but can damage bridges, tunnels and other infrastructures.
The rail and chemical industries have known about design flaws dating back to 1991. The National Transportation Safety Board (NTSB) has several concerns about the safety of these tankers and is now asking for higher standards.
The steel shell is too thin to resist puncture in accidents.
The ends are especially vulnerable to tears from couplers that can fly up after ripping off between cars.
Unloading valves and other exposed fittings on the tops of tankers can break during rollovers.
Although the industries are committed to a safer design for new tankers, they are pushing for regulators not to require modifications to tens of thousands of existing cars. Industry leaders say the modifications would be too costly, but as the tankers age, the risks of devastating accidents increase especially as more and more hazmat materials are transported via rails.
Shouldn't the industry ensure safety on all of its tankers? Isn't this a public safety issue? I only see two choices, retrofit the old tankers or pull them from the fleet. What do you think?
Mark Bello has thirty-five years experience as a trial lawyer and thirteen years as an underwriter and situational analyst in the lawsuit funding industry. He is the owner and founder of Lawsuit Financial Corporation which helps provide legal finance cash flow solutions and consulting when necessities of life litigation funding is needed by a plaintiff involved in pending, personal injury, litigation. Bello is a Justice Pac member of the American Association for Justice, Sustaining and Justice Pac member of the Michigan Association for Justice, Member of Public Justice and Public Citizen, Business Associate of the Florida, Mississippi, Connecticut, Texas, and Tennessee Associations for Justice, and Consumers Attorneys of California, member of the American Bar Association, the State Bar of Michigan and the Injury Board.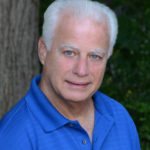 Experienced attorney, lawsuit funding expert, certified civil mediator, and award-winning author of the Zachary Blake Legal Thriller Series. The series features super-trial lawyer Zachary Blake handling "ripped from the headlines" legal and political issues of the day. The series currently consists of Betrayal of Faith, Betrayal of Justice, Betrayal in Blue, Betrayal in Black, and Betrayal High, with a sixth Zachary Blake novel due out later this year. To learn more about these topical social justice legal thrillers. please visit markmbello.com. Mark is a member of the State Bar of Michigan, a sustaining member of the Michigan Association for Justice, and a member of the American Association for Justice.