More than 1 in 3 women and nearly 1 in 4 men experience sexual violence involving physical contact at some point in their lives, according to the Centers for Disease Control and Prevention. About 1 in 4 girls and 1 in 13 boys experience child sexual abuse at some point in childhood, with 91% of the abuse perpetrated by someone the child or the child's family knows.
Sexual Assault Awareness Month, observed each April, is a campaign that aims to increase awareness about sexual violence and empower individuals to take steps to prevent it in their communities. This year's theme is "We Can Build Safe Online Spaces." The premise is to know how to practice consent online, keep kids safe from abuse, and facilitate and participate in respectful online communities.
Technology has been an important part of our everyday lives for decades. It has become a means to connect with friends and family and has played a substantial role in nearly every aspect of society – from education to dating. However, the Covid-19 pandemic has presented a need to connect online more than ever before. People are using Facebook, Twitter, Instagram, Snapchat, and other online social media outlets. Students are spending historic amounts of time learning virtually. Kids are playing games on different social media platforms. All seem innocent except that perpetrators are on these sites too. Therefore, parents should talk to their kids about digital consent and ways to take action when they see harmful behaviors and content online such as conversations or comments of a sexual nature, graphic images, sexual videos, or a link to pornography.
Sexual assault, no matter if it occurs online or in-person, is unacceptable and never the survivor's fault. However, victims have been afraid, embarrassed, or worried about retaliation by their abuser to seek help. The Me Too movement has changed that; it has shown sexual assault survivors that they are not alone. This has led to more and more survivors telling their stories.
Wonder how you can help?
Start now with Sexual Awareness Month. I encourage you to find ways to learn more about sexual violence, listen to victims and survivors who reach out for help, volunteer or donate to organizations raising awareness, and use your voice to end sexual assault. The more we know about sexual assault and the impact that it has on us and our community, the easier is to talk about it, support victims, and take steps to prevent it.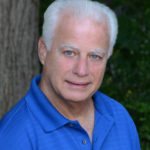 Experienced attorney, lawsuit funding expert, certified civil mediator, and award-winning author of the Zachary Blake Legal Thriller Series. The series features super-trial lawyer Zachary Blake handling "ripped from the headlines" legal and political issues of the day. The series currently consists of Betrayal of Faith, Betrayal of Justice, Betrayal in Blue, Betrayal in Black, and Betrayal High, with a sixth Zachary Blake novel due out later this year. To learn more about these topical social justice legal thrillers. please visit markmbello.com. Mark is a member of the State Bar of Michigan, a sustaining member of the Michigan Association for Justice, and a member of the American Association for Justice.