On an 86-degree day, it only takes about 10 minutes for the inside of a car to reach a dangerous 105 degrees, according to a report from the nonprofit National Safety Council.
Vehicular heatstroke and hyperthermia are the devastating effects of a child being left in a hot car. Such tragedy can happen almost anytime or anywhere, with the hotter months and cities being the riskiest. However, the circumstances surrounding child vehicular heatstroke are varied. These include instances when a child has been forgotten in a car, accidentally locks themselves in a car or trunk, or, has been intentionally left in a car.
A 2-year-old boy died in a scorching hot car outside his Sacramento home. The temperature that day had reached 98 degrees.
A 3-year-old in Sweetwater, Tennessee died after spending 35 minutes in a locked car while it was 86 degrees.
A 6-month-old Ohio girl was found unresponsive after she was left in a hot car for two-and-a-half hours during a youth baseball tournament.
A 17-month-old Florida boy was forgotten and died in a parked car.
All of these deaths could have been prevented.
The National Highway Traffic Safety Administration reports that such incidents are the leading cause of non-crash vehicular death. On average, this problem results in the death of 37 children annually, according to KidsAndCars.org. Data also indicates that since 1994, 804 children have died from vehicular heatstroke.  In over half of the cases, the parent was not aware their child was in the car.
Kids and Cars is an advocacy group that has been instrumental in the fight to protect children from dying in hot cars. A bill introduced in July of 2017 by Senator Richard Blumenthal (D-CT) and now sponsored by Congressman Tim Ryan (D-Ohio), known as the HOT CARS Act: Helping Overcome Trauma for Children Alone in Rear Seat Act, would require cars to be equipped with special sensors to alert drivers if a child is still in the back seat once the ignition has been turned off.
Some technological progress has been made, such as General Motors' Rear Seat Reminder. But until legislation and technology are able to prevent these tragedies, parents and caregivers can take specific actions to dramatically reduce the chances of accidentally leaving a child in a hot car.
Never leave a child unattended inside a motor vehicle – not even for a minute and not even if the air-conditioning is on or a window is cracked.
Never let children play in a parked car.
Create a reminder for yourself by placing your purse, wallet, cell phone, briefcase, laptop, or left shoe in the backseat. You can also place a reminder item on the front passenger seat.
Get into the habit of "looking before you lock." Open the backdoor and look in the backseat to ensure that everyone is out of the car (even if you think you are alone).
If you're dropping the child off, ask the other person to call you within 10 minutes if your child hasn't arrived on time.
Always lock the doors when the car is not in use. Even if the car is in the garage, keep the doors locked to prevent curious children from getting into the car.
Keys and remote openers should never be left within reach of children.
If a child is missing, immediately check the inside and trunk of all vehicles in the area very carefully.
To receive additional information or to lend your support in an effort to keep children safe in and around vehicles, visit kidsandcars.org.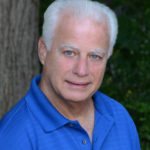 Experienced attorney, lawsuit funding expert, certified civil mediator, and award-winning author of the Zachary Blake Legal Thriller Series. The series features super-trial lawyer Zachary Blake handling "ripped from the headlines" legal and political issues of the day. The series currently consists of Betrayal of Faith, Betrayal of Justice, Betrayal in Blue, Betrayal in Black, and Betrayal High, with a sixth Zachary Blake novel due out later this year. To learn more about these topical social justice legal thrillers. please visit markmbello.com. Mark is a member of the State Bar of Michigan, a sustaining member of the Michigan Association for Justice, and a member of the American Association for Justice.