Due to school closings and extracurricular activities canceled as a result of COVID-19, kids are spending more time online via laptops, tablets, phones, and video games. They are logging on for classes, to play games, connect with friends, and just pass the time. However, in the dark corners of the internet, sexual predators are eager to take advantage.
Being cooped up at home is creating a perfect storm for perpetrators to find and coerce kids. Police say these predators connect with kids wherever they can find them. They make casual contact, often by impersonating a kid around the victim's age and gain trust before introducing sexually explicit conversations. As these conversations increase over time, the predator will often convince the victim to share illicit photos and videos. In an attempt to further extort the victim for money, sometimes predators will threaten to post the images publicly or send the images to the victims' family and friends.
Especially in these times of increased online activity, parents must ensure their children are safe from internet predators. However, it is impossible to supervise kids 24/7, especially when working from home. That's why it's imperative that parents talk to their children to prevent them from becoming victims of sexual exploitation.
Here is a list of recommendations to help keep kids safe from online child predators.
Discuss internet safety with your children of all ages. Explain the dangers of online activities and share your concerns.
Talk to your child about his/her personal internet use to get a full picture of how he/she spends his/her time online.
Know the apps, games, and websites your child uses. Some of the most popular apps for kids include Twitter, Instagram, Snapchat, TikTok, and Facebook (although recently not as much).
Set up parental controls and Google SafeSearch, which controls what pops up on Google searches
Have your child set profiles to private and never post personal information or any inappropriate content and photos.
Set rules for online time and designate a place for your child to use electronic devices, such as the family room.
Encourage your child to never accept a friend request from someone he/she does not know.
Encourage your child to have open communication with you and speak up if something uncomfortable happens to him/her online. Make sure your child understands that anyone who asks him/her to engage in sexually explicit activity online should be reported.
Additionally, parents should watch for any changes in behavior and personality, including angry outbursts, anxiety, depressions, and withdrawals from ordinary activities.
If you believe your child is the victim of sexual exploitation, contact your local law enforcement agency.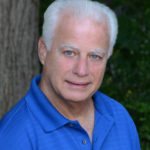 Experienced attorney, lawsuit funding expert, certified civil mediator, and award-winning author of the Zachary Blake Legal Thriller Series. The series features super-trial lawyer Zachary Blake handling "ripped from the headlines" legal and political issues of the day. The series currently consists of Betrayal of Faith, Betrayal of Justice, Betrayal in Blue, Betrayal in Black, and Betrayal High, with a sixth Zachary Blake novel due out later this year. To learn more about these topical social justice legal thrillers. please visit markmbello.com. Mark is a member of the State Bar of Michigan, a sustaining member of the Michigan Association for Justice, and a member of the American Association for Justice.