Snowmobile accidents are far too common and can result in serious and tragic injuries. They can happen on private properties and public trails.
A 14-year-old Idaho boy died from injuries he sustained after a snowmobile in which he was riding rolled. He was riding with a friend when it appears the snowmobile went over an embankment and rolled. The other teen was able to call dispatch and started CPR until help arrived. The injured teen was airlifted to the hospital where he died.
A 12-year-old girl has died from injuries suffered in a snowmobile accident at her family's home in the Adirondack Mountains. New York State police said the girl was operating a 2002 Ski-Doo at her family home with a 12-year-old passenger, when the snowmobile struck a pickup truck parked in the driveway, then slammed into a tree. The girls were transported to area hospitals, where the driver was pronounced dead; her friend remains in critical, but stable condition. Neither girl was wearing a helmet. The crash is still under investigation, including whether the driver was operating the snowmobile lawfully.
There are no federal laws regarding snowmobile use. Each state chooses whether or not to set any requirements. For example, in New York, children 10 – 13 may operate a snowmobile, if they have completed a safety course and if a person 18 years of age or older is within 500 feet. However, children under 14 who have not completed a safety course may operate a snowmobile on lands owned or leased by their parent or guardian.
While snowmobiles provide great fun and excitement, they are not toys; they are powerful and potentially dangerous vehicles. Safely operating a snowmobile requires the driver to make quick decisions, such as slowing down in response to changes in the environment or reacting quickly to obstacles such as a pond. Just because a child can see over the dashboard of a car and reach the gas pedal doesn't mean they have the cognitive and developmental ability or maturity to operate a car. Yet, many think nothing of allowing kids to be in control of a snowmobile that can go up to 50 mph across snow covered terrain.
Although these were tragic accidents, they can be used as safety reminders to help keep kids safe on snowmobiles.
Children younger than 6 years of age should never ride on a snowmobile, even with an adult.
Children under 16 years of age should not operate a snowmobile.
Anyone operating a snowmobile should take a formal safety training program.
Never pull another child behind a snowmobile on a tube, sled or saucer.
Never snowmobile alone. Much like swimming, teach your kids to snowmobile with a partner, every time.
Wear helmet and appropriate gear. Be sure to protect kids by ensuring they wear a helmet and protective gear to keep them safe.
Riding with adult supervision is always best, but if allowing your kids to ride with friends, first monitor their ability and make sure they are responsible enough to ride without an adult.
Stay in areas designated for snowmobiles – marked trails, away from roads, water, and pedestrians. It will help ensure that every ride is a safe ride.
Understand the laws and regulations in your state.
Mark Bello is the CEO and General Counsel of Lawsuit Financial Corporation, a pro-justice lawsuit funding company.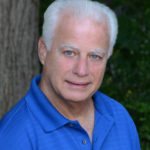 Experienced attorney, lawsuit funding expert, certified civil mediator, and award-winning author of the Zachary Blake Legal Thriller Series. The series features super-trial lawyer Zachary Blake handling "ripped from the headlines" legal and political issues of the day. The series currently consists of Betrayal of Faith, Betrayal of Justice, Betrayal in Blue, Betrayal in Black, and Betrayal High, with a sixth Zachary Blake novel due out later this year. To learn more about these topical social justice legal thrillers. please visit markmbello.com. Mark is a member of the State Bar of Michigan, a sustaining member of the Michigan Association for Justice, and a member of the American Association for Justice.