The Arkansas Court of Appeals has overturned a circuit judge's ruling that a nursing home is immune from a wrongful-death lawsuit. The appeals court said the judge erred in dismissing the wrongful-death lawsuit against Davis Life Care Center based on the doctrine of charitable immunity. It also raised questions of fact regarding whether the facility was truly operating as a charity entitled to charitable immunity from civil suit.
Charitable immunity protection has been recognized in Arkansas since at least 1907, when the state Supreme Court first applied it to a hospital that provided free patient care. The doctrine states, essentially, that agencies, trusts and other organizations created and maintained exclusively for charity cannot be made to forfeit their assets if one of their agents is responsible for an injury. Most states have abolished these draconian protections; it is still the law in Arkansas.
The lawsuit in question involves the 2011 death of a 6-month resident of the Davis Life Care Center. His sister filed suit in 2013, claiming her brother suffered infected bedsores, improper catheter care, urinary tract infections, malnutrition, dehydration, aspiration and death.
The nursing home, listed by federal Medicare officials as a nonprofit, filed a motion to dismiss, claiming charitable immunity. Like most people, the plaintiff was not familiar with charitable immunity. The judge dismissed the case, but the plaintiff fought back arguing that the law gives facilities the freedom to operate without accountability.
In the appeal, Davis Life Center officials testified that the facility had operated at a loss since 2001. Questions arose as to how the nursing home could remain operational if it suffered financial losses over a decade. "The lack of a profit in a longstanding business could cause reasonable minds to question whether an entity is truly operating at a deficit each year or manipulating its financial records to create the perception that it is operating at a deficit," the court said in an opinion written by Judge Rita Gruber.
The court also found all patients admitted to Davis are initially charged for their care, and debts were forgiven only after a resident could not pay. The amount of bad debt forgiven by Davis amounted to less than 1% of its revenue in 2011. "We hold that reasonable minds could view this minute amount of debt forgiveness as creating a facade of charity instead of a true charity," the court said in the opinion.
The court also ruled that a contract between the nursing home and a management company called for the management company to provide dining, housekeeping and maintenance services to Davis Life Care Center and several other entities, at least two of them for-profit ventures. Those entities were collectively doing business as Davis Life Care Services. Was this a conduit through which to funnel money and divert profits? Attorneys for Davis contended that each of the facilities is owned separately, but, in the Court's opinion, all of them together were doing business as "Davis Life Care Services" and reasonable minds could conclude that that entity was a holding company. The case was returned to circuit court for new proceedings.
Charitable immunity would permit an entity like Davis to avoid lawsuits, responsibility for negligence, and compensation obligations regardless of the egregiousness of its conduct. Charitable immunity, indeed, all immunity, is unjust. It insulates corporate wrongdoers and places unfair burdens upon its employees. Virtually all non-profit organizations carry liability insurance, insurance that should protect the charitable corporation and the victims of its corporate negligence.
Lawsuit Financial is pleased this family will get their day in court. While there is a need for charity, it is time to abolish this antiquated and unfair doctrine.
Mark Bello is the CEO and General Counsel of Lawsuit Financial Corporation, a pro-justice lawsuit funding company.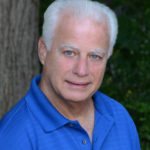 Experienced attorney, lawsuit funding expert, certified civil mediator, and award-winning author of the Zachary Blake Legal Thriller Series. The series features super-trial lawyer Zachary Blake handling "ripped from the headlines" legal and political issues of the day. The series currently consists of Betrayal of Faith, Betrayal of Justice, Betrayal in Blue, Betrayal in Black, and Betrayal High, with a sixth Zachary Blake novel due out later this year. To learn more about these topical social justice legal thrillers. please visit markmbello.com. Mark is a member of the State Bar of Michigan, a sustaining member of the Michigan Association for Justice, and a member of the American Association for Justice.