Nursing homes are entrusted to care for some of our nation's most vulnerable residents at a critical time in their lives. When this trust is violated and nursing home abuse or neglect happens, the results are often devastating.
Nursing Home Compare is a widely used federal website that has become the gold standard for evaluating the nation's more than 15,000 nursing homes. Approximately 1.4 million people used the website last year to help check facility ratings before making a decision. The website "scores" nursing homes on a scale of 1 to 5 "stars".  Sound good?  Read on….
North American Health Care, which operates more than 30 nursing homes in California, including Rosewood Post-Acute Rehab, has filed for federal bankruptcy protection amidst fines by the state for substandard care and multiple lawsuits by patients and their families for negligence.  In legal filings, North American said it was profitable and "cash-flow positive" but risked going out of business if the lawsuits were successful. Plaintiffs' attorneys counter that the bankruptcy filing is a legal maneuver to allow North American to avoid accountability and the obligation to payout millions of dollars to patients and patients' families for poor quality care, neglect, injuries, illnesses and even the wrongful deaths of the effected patients. The State of California has fielded dozens of consumer complaints and reports of problems at Rosewood in recent years, yet North American continues to show a five-star rating on the Nursing Home Compare website.  How can this be?
The New York Times recently examined the Nursing Home Compare rating system and found that Rosewood and many other top-ranked nursing homes have been given a seal of approval based on incomplete information. Two of the three major criteria used to rate facilities — staffing levels and quality measures statistics — were based largely on self-reported data by the nursing homes and not audited by the federal government.  A rating system that relies heavily on self-reporting is, in this writer's opinion, seriously flawed; such a system can easily be manipulated and will often mislead residents and their families about conditions at the homes.
Last month, the federal Centers for Medicare & Medicaid Services announced the recalibration of quality ratings and other improvements to the Nursing Home Five Star Quality Ratings. The new scoring will essentially make it more difficult for nursing homes to earn four- and five-star government ratings. While the new quality ratings are meant to give consumers a more refined picture of the care that specific nursing homes provide, Patrick Conway, deputy administrator and chief medical officer at the federal Centers for Medicare and Medicaid Services, stresses that they are only one tool. He urges consumers who are researching nursing homes to reach out to other available and valuable resources.  Contact long-term care ombudsmen; talk to other residents and relatives of residents of the facilities you are considering.  Has their experience been positive?  Conway also says: "There is no substitute for a visit."
Hopefully, North American's bankruptcy filing will not result in a lack of justice for the victims of this company's serial negligence.  Hopefully, the tougher rating system and oversight process outlined above will motivate North American, and all nursing homes, to take a hard look at their practices, step up their game, and adhere to higher standards of quality care.  Our seniors deserve it.
Mark Bello is the CEO and General Counsel of Lawsuit Financial Corporation, a pro-justice lawsuit funding company.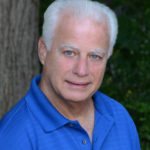 Experienced attorney, lawsuit funding expert, certified civil mediator, and award-winning author of the Zachary Blake Legal Thriller Series. The series features super-trial lawyer Zachary Blake handling "ripped from the headlines" legal and political issues of the day. The series currently consists of Betrayal of Faith, Betrayal of Justice, Betrayal in Blue, Betrayal in Black, and Betrayal High, with a sixth Zachary Blake novel due out later this year. To learn more about these topical social justice legal thrillers. please visit markmbello.com. Mark is a member of the State Bar of Michigan, a sustaining member of the Michigan Association for Justice, and a member of the American Association for Justice.