Traumatic brain injuries resulting from sports have been in the media lately especially since the NFL concussion settlement, but are you aware there is a high risk of head injuries to seniors in long-term care facilities?
 Falls are detrimental in the elderly where weakened bone structures can lead to fractures and even serious breaks. This includes the protective boney shell around the brain…the skull. According to researchers at Simon Fraser University, Canada's top-ranked comprehensive university and one of the top 50 universities in the world under 50 years old, falls account for more than 60% of hospital admissions for traumatic brain injury in seniors over age 65, and the incidence is on the rise, especially among those over 80-years-of-age.
Although there are a number of factors attributed to falls in seniors – most commonly those associated with dizziness, sicknesses that disrupt normal balance, eyesight failure, and weakened reflexes, the SFU conducted a study to look at "how" they fell — in other words, the physical mechanics — and what part of the body took the brunt of impact.  After undergoing a 39-month study, researchers found seniors in long-term care facilities are at high risk of falling, and nearly 40% of those who take a tumble end up with head injuries.  They analyzed video recordings of 227 falls and determined that residents' heads struck the ground in 64% of cases, while 13% smacked their head against a wall and 16% into furniture.  One-third were diagnosed with an injury, ranging from cuts and bruises to fractures.  Fortunately there were no concussions, but researchers also noted that it can be difficult to distinguish concussion symptoms like memory impairment from similar symptoms caused by dementia.
Although 75% of the time, seniors put out their arms to "break a fall" with their hands, the risk for head impact was much higher for forward falls than backward falls.  The likely reason is that because our reflexes slow and become weak as we age, when a senior citizen starts to slip, their reflexes are not responding quickly enough to correct the slip, or grasp on to a stable object to catch them. The researchers are optimistic that exercises to strengthen upper limbs can be helpful as well as creating a safer environment, such as using soft material flooring that would cushion a fall and help prevent head trauma, but not so soft that it impairs balance.  The results of the study were published in the Canadian Medical Association Journal.
Brain injuries in older adults are not limited to senior care facilities; they can happen anywhere.  If you provide care for an older adult—a parent, grandparent, other family member, or professional caregiver, it is important to know the signs and symptoms of a TBI, what you can do to prevent a brain injury, and what to do if you think an older adult in your care has a TBI.  For more information, call the Centers for Disease Control and Prevention (CDC) toll-free at 1-800-232-4636.
Mark Bello has thirty-six years experience as a trial lawyer and fourteen years as an underwriter and situational analyst in the lawsuit funding industry. He is the owner and founder of Lawsuit Financial Corporation which helps provide cash flow solutions and consulting when necessities of life litigation funding is needed by a plaintiff involved in pending, personal injury, litigation. Bello is a Justice Pac member of the American Association for Justice, Sustaining and Justice Pac member of the Michigan Association for Justice, Member of Public Justice, Public Citizen, the American Bar Association, the State Bar of Michigan and the Injury Board.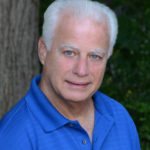 Experienced attorney, lawsuit funding expert, certified civil mediator, and award-winning author of the Zachary Blake Legal Thriller Series. The series features super-trial lawyer Zachary Blake handling "ripped from the headlines" legal and political issues of the day. The series currently consists of Betrayal of Faith, Betrayal of Justice, Betrayal in Blue, Betrayal in Black, and Betrayal High, with a sixth Zachary Blake novel due out later this year. To learn more about these topical social justice legal thrillers. please visit markmbello.com. Mark is a member of the State Bar of Michigan, a sustaining member of the Michigan Association for Justice, and a member of the American Association for Justice.