A Casper, Wyoming nursing home that has repeatedly been accused of poor care has settled a lawsuit alleging its staff injured a resident.
The lawsuit alleged that a Poplar Living Center van driven by one of the nursing home's employees hit a legally blind resident standing near the curb waiting for a ride in March 2014, knocking him to the ground. The nursing home did not have someone accompany the resident to the curb and stand with him while he waited for his ride on the handicap ramp, the suit says. It also alleges the facility failed to meet the legal standard of care because it is understaffed and allowed an employee to "negligently operate" a company van. According to the suit, the man has had pain and numbness in his right arm since the incident.
The lawsuit further stated that Sava Senior Care, the company that owns the Casper nursing home, kept staff numbers low and didn't adequately train employees to save money. By putting profits over safety, they continuously endanger residents, an allegation repeated in many of the lawsuits against the nursing home. The case settled for an undisclosed amount; it is the most recent case to six wrongful death or personal injury lawsuits filed against the nursing home in the last six years.
Between January 2014 and January 2016, the nursing home has been inspected at least 10 times, resulting in 90 deficiencies by the Centers for Medicare and Medicaid Services, including a pattern of understaffing, improper care, a history of persistent poor quality of care, and unsafe building conditions, including rusted air vents, leaking ceilings, and large cracks in the walls. According to a report from March 2015, there were nights where only one nurse and one nurse's assistant were in the building to care for more than 100 residents — many of whom require assistance to use the bathroom and navigate other simple tasks. Additionally, Poplar Living Center was suspended from payment of federal dollars twice, according to reports. Although Poplar Living Center released a statement saying the company "continues to seek opportunities to improve the care and services", the facility has failed since January 2014 to correct citations from previous inspections, according to reports.
Nursing home abuse is not an accident. This is a blatant example of profits over quality care. When negligence occurs, they cowardly hide behind lies and deceit. How many citations need to be issued before a nursing home that repeatedly and knowingly allowed such negligence is shut down? How many residents must suffer serious injury or death? How many personal injury and wrongful death lawsuits must be filed? Don't our senior loved ones deserve quality care and safety?
Mark Bello is the CEO and General Counsel of Lawsuit Financial Corporation, a pro-justice lawsuit funding company.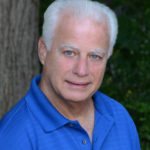 Experienced attorney, lawsuit funding expert, certified civil mediator, and award-winning author of the Zachary Blake Legal Thriller Series. The series features super-trial lawyer Zachary Blake handling "ripped from the headlines" legal and political issues of the day. The series currently consists of Betrayal of Faith, Betrayal of Justice, Betrayal in Blue, Betrayal in Black, and Betrayal High, with a sixth Zachary Blake novel due out later this year. To learn more about these topical social justice legal thrillers. please visit markmbello.com. Mark is a member of the State Bar of Michigan, a sustaining member of the Michigan Association for Justice, and a member of the American Association for Justice.