"While thousands of Americans perish daily from Covid-19, the Senate majority leader, Mitch McConnell, has chosen a scapegoat to distract from our government's failures. Claiming that the disease will become "the biggest trial lawyer bonanza in history," Mr. McConnell is drafting legislation to protect the nursing home industry from lawsuits."
As we all know, COVID-19 is particularly fatal to older adults with underlying conditions, and that the virus can spread faster in congregate facilities such as nursing homes. In fact, over 28,000 residents and employees have died from the coronavirus at nursing homes and other long-term care facilities in the U.S., according to a New York Times database.
It's tragic enough to lose a loved one to the coronavirus, knowing he/she was alone and probably afraid, but now families are learning that the nursing home industry may be immune from lawsuits over how facilities treated patients during the pandemic.
Nursing homes nationwide are pushing back against a potential flood of lawsuits. The industry argues that it should not be held responsible for problems that occur, as the pandemic has created an unprecedented situation. However, consumer advocates say that nursing homes are taking advantage of the crisis to protect their bottom line. They worry that such a move could raise long-term questions about the oversight of an industry that has racked up standards violations, from staffing shortages to infection control violations, for years.
In normal times, when a problem occurs, complaints can be taken to the states' ombudsmen, who investigates and advocates for the resident. Family members also provide an extra set of eyes. However, during the pandemic, family visits are restricted, and inspections have been temporarily suspended. While these restrictions are necessary to contain the virus, it also means lack of monitoring and accountability. Taking away legal responsibility and these facilities are basically given a "license for neglect."
To date, several states have enacted immunity laws or governors' orders providing the industry some protection. These include Georgia, Illinois, Kentucky, Louisiana, Michigan, New Jersey, New York, and Wisconsin.
This is an industry that has always wanted immunity and now using the coronavirus as its opportunity. However, everything can't be blamed on COVID-19, and putting profits over patients will only further compromise care. Legal liability is the last safety net to hold these facilities accountable. The government should be in the business of protecting its citizens, not protecting the individuals and corporations that harm or kill them; this is a no-brainer.
We extend our sincere condolences to the Tobias L. Millrood and his family.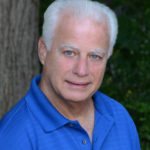 Experienced attorney, lawsuit funding expert, certified civil mediator, and award-winning author of the Zachary Blake Legal Thriller Series. The series features super-trial lawyer Zachary Blake handling "ripped from the headlines" legal and political issues of the day. The series currently consists of Betrayal of Faith, Betrayal of Justice, Betrayal in Blue, Betrayal in Black, and Betrayal High, with a sixth Zachary Blake novel due out later this year. To learn more about these topical social justice legal thrillers. please visit markmbello.com. Mark is a member of the State Bar of Michigan, a sustaining member of the Michigan Association for Justice, and a member of the American Association for Justice.