Memorial Day 2020: George Floyd, a 46-year-old black man, died while being restrained by Minneapolis police. The incident set off national protests for racial justice and against police brutality that ignited a racial reckoning in the U.S.
This week, almost a year after the tragedy, trial began for Derek Chauvin, the police officer who callously and casually kneeled on Floyd's neck for over nine minutes. Chauvin is charged with separate counts of murder and manslaughter. The video is difficult to watch—it is hard to deny that Chauvin betrayed his badge when he pinned Floyd to the ground. The jury will have to decide whether his actions during those infamous 9 minutes and 29 seconds – where life was literally sucked out of Floyd—constituted excessive and unreasonable force.
Floyd gasped, "I can't breathe" 27 times—witnesses repeatedly shouted for the officer to get off Floyd's neck. But their cries fell on deaf ears, and Chauvin seems indifferent to it all.
Unlike other incidents that sparked the Black Lives Matter movement, this one is not about split-second decisions police officers must often make in the heat of the moment. This is not a case against "all police officers." It is not only about whether to hold Derek Chauvin criminally responsible. Civil rights lawyer Ben Crump summed up the importance of this particular trial: "Today starts a landmark trial that will be a referendum on how far America has come in its quest for equality and justice for all. It will be prima facie evidence."
We've watched horrifying video of other occurrences, the murder of Ahmaud Arbery, the shooting of Breonna Taylor, and the killing of Tony McDade. In these cases, like Trayvon Martin, Tamir Rice, Philando Castile, Michael Brown, Eric Garner, and so many others before them, victims' pleas were ignored; the cops were indifferent. We wait . . . wait . . . and wait . . . for simple justice, but rarely is an arrest made. It is far more common that the officer uses his badge and uniform as a 'get out of jail free card' that excuses criminality.
But, this one feels different, somehow. A man accused of passing a counterfeit $20 bill ends up dead, after gasping for air, and pleading for help, with the arrogant and casual Chauvin displaying indifference throughout. This is not a complicated and difficult case; only Chauvin's status as a white cop and Floyd's as a Black citizen make it so. Without these factors, the case seems rather open and shut. Passing a counterfeit $20 is not a death penalty offense. So, why are there questions in this case? Because Chauvin is a white cop and Floyd was a black man.
So, along with Chauvin our system of justice is on trial. Will there finally be criminal justice for a black police misconduct victim? Must we continue to live with two systems of justice where race is a prominent factor? Or, will this be the trial where America finally acknowledges and punishes an act of casual violence perpetrated by the police community against people of color. Equal justice for all cannot be a slogan without meaning. Black lives only matter when we punish those to whom they don't matter. Police men and women are not above the law. Hopefully, the results of this trial deliver this message loudly and clearly— bigotry, discrimination, and systemic racism will no longer be casually accepted in the streets of America.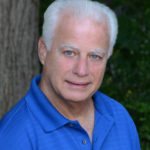 Experienced attorney, lawsuit funding expert, certified civil mediator, and award-winning author of the Zachary Blake Legal Thriller Series. The series features super-trial lawyer Zachary Blake handling "ripped from the headlines" legal and political issues of the day. The series currently consists of Betrayal of Faith, Betrayal of Justice, Betrayal in Blue, Betrayal in Black, and Betrayal High, with a sixth Zachary Blake novel due out later this year. To learn more about these topical social justice legal thrillers. please visit markmbello.com. Mark is a member of the State Bar of Michigan, a sustaining member of the Michigan Association for Justice, and a member of the American Association for Justice.