We have all been familiar with the phrase "driving while black" for some time. Last week, I wrote about an incident of "jogging while black." Sadly, a recent tragedy presents the unthinkable – "sleeping while black."
On March 13, an African-American woman from Kentucky was shot and killed by police. Like the death of Ahmaud Arbery, the incident gained little national attention amid the coronavirus pandemic until family members took to social media to call attention to this latest case.
Breonna Taylor, a 26-year-old EMT was asleep in her bed when three police officers entered her apartment. The officers said they were there to execute a "no-knock" search warrant for a narcotics investigation. However, the suspect lived 10 miles away and was already in police custody.
According to the officers, despite the "no-knock" search warrant, they knocked on the door several times and announced themselves as police. When no one answered, they forced their way into the apartment. Believing them to be intruders, Taylor's boyfriend, Kenneth Walker, fired a shot, hitting one officer in the leg. The officers returned more than 20 shots, hitting Taylor eight times. She was pronounced dead at the scene. No drugs were found in the apartment; neither Taylor nor Walker have an arrest record.
The end results – Taylor is dead, Walker has been charged with first-degree assault and attempted murder of a police officer, and not one officer has been charged, let alone disciplined. Rather they have been placed on administrative reassignment while an investigation is ongoing.
Whether the officers identified themselves before forcing entry is a matter of dispute. There is no video footage of the incident because the officers are part of a unit that does not wear body cameras.
Two months after the incident, and after Taylor's family filed a lawsuit that has garnered national attention, the Louisville Metro Police Department has announced changes to its search warrant policy. The "no-knock" search warrants will now need the police chief's signature before being sent to a judge for approval. Additionally, officers will be required to wear body cameras in most situations.
Why does it take the loss of innocent life to force change? Why can't police professionals be more proactive than reactive? In the Taylor case, defenders argue the officers fired only after Walker fired a shot. However, Walker fired just one shot, in self-defense, because he feared an intruder was breaking into the apartment. Do Second Amendment freedoms or stand your ground defenses only apply to White Americans?
Over the past several years, we have read a laundry list of completely unnecessary and unjustifiable shootings of innocent blacks –  Atatiana Jefferson, Botham Jean, Tamir Rice, Trayvon Martin, Stephon Clark, Philandro Castillo, Antwon Rose, Freddie Gray, and Michael Brown, to name just a handful of cases. In all these cases, an African American died at the hands of a police officer while simply partaking in an everyday activity that people from all walks of life and backgrounds do on a daily basis. All were robbed of the right to life by the people who were meant to protect them.
These cases tell a similar narrative and fuel a growing concern. Each has led to public campaigns so that the victim's lives are recognized and given the dignity of due process. However, more often than not, the officer involved hides behind the claim that he/she feared for his/her life. In many cases, the officer either avoids criminal charges altogether or is acquitted despite damning evidence that the cops' life was not threatened nor was there any cause to resort to lethal force. There must be accountability.
I will continue to cover similar shootings as a tragic reminder of the danger black citizens face from the moment of their birth. Those we elect into office must recognize the seriousness of this problem and take necessary steps to address it. Lives depend on it.
Betrayal in Black, the fourth novel in the Zachary Blake Betrayal series, pays homage to the victims of these tragedies.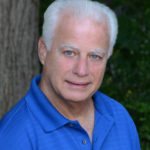 Experienced attorney, lawsuit funding expert, certified civil mediator, and award-winning author of the Zachary Blake Legal Thriller Series. The series features super-trial lawyer Zachary Blake handling "ripped from the headlines" legal and political issues of the day. The series currently consists of Betrayal of Faith, Betrayal of Justice, Betrayal in Blue, Betrayal in Black, and Betrayal High, with a sixth Zachary Blake novel due out later this year. To learn more about these topical social justice legal thrillers. please visit markmbello.com. Mark is a member of the State Bar of Michigan, a sustaining member of the Michigan Association for Justice, and a member of the American Association for Justice.