One of the country's largest neo-Nazi groups has a new leader – a black activist who has vowed to dismantle the group. How did that happen?
In 2007, civil rights activist James Hart Stern plead guilty to five counts of mail fraud. While serving his sentence, he shared a cell with former Ku Klux Klan leader, Edgar Ray Killen, who was convicted in the "Mississippi Burning" killings of three civil rights workers. In the course of their relationship, Stern claimed that Killen not only gave him power of attorney of his estate. Stern also claimed he had Killen's prison ID.
The National Socialist Movement (NSM) is a neo-Nazi group based in Detroit, Michigan. Jeff Schoep became the group's leader in 1994, responsible for growing its membership and brand. The group held public rallies across the country and its website drew millions of visitors worldwide.
James Hart Stern and Jeff Schoep met because Schoep was interested in getting his hands on Killen's prison ID. Although Stern never turned it over, the two men fostered a strange relationship that lasted years. Stern said that while they would engage in debates about the Holocaust, the ugliness of the swastika, and the fate of Schoep's hate group, they were still fundamentally opposed to what the other represented and Schoep's made it abundantly clear that they weren't friends. Yet, Stern said he never gave up hope that he would change Schoep's beliefs. Although that hasn't happened, Stern said he has achieved the next best thing.
In January 2019, Schoep signed over his leadership position of the NSM to Stern, a move that not even the organization's members were aware of. According to Stern, Schoep came to him for advice after a lawsuit was filed against the NSM for its involvement in the bloodshed during the 2017 Charlottesville Unite the Right rally. He said that in addition to concerns over the lawsuit and legal fees, Schoep also wanted out of the NSM because he felt underappreciated by his followers, especially core members, and because he was being left out of the mainstream white nationalist movement that had swept the country since President Trump took office. Stern's position was if Schoep dissolved the group, someone else would just reincorporate and rebrand it. After convincing Schoep that by giving him control of the organization and website that wouldn't happened, Schoep filed paperwork with the Michigan Department of Licensing and Regulatory Affairs to officially transfer the NSM to Stern.
The news became public last week after Stern asked a Virginia judge to issue a judgment against the NSM over the Charlottesville incident. "It is the decision of the National Socialist Movement to plead liable to all causes of actions listed in the complaint against it," he wrote. Stern says his next step will be to disband the organization's website and transform it into a space for Holocaust history lessons.
Schoep vows to wrest control of the NSM from Stern in a court. His position is that he was "deceived" by Stern, who convinced him that turning over control of NSM would be in his best interest to reduce the legal liability of both the NSM and Schoep himself. Schoep also maintained that he and the group are innocent of all charges stemming from the Charlottesville riot. Stern simply said that he "outsmarted" Schoep, and things are definitely not going to be good for him. "You spend 25 years terrorizing people, you can't rebrand overnight," said Stern. "It doesn't work like that."
Stern's accomplishment has drawn a comparison to the Spike Lee film BlacKKKlansman, the Oscar-winning movie that tells the actual tale of a black police officer who infiltrates a department of the Ku Klux Klan. Both James Hart Stern and Ron Stallworth fostered "unconventional friendships" with white supremacist leaders. Despite clear differences of opinion, they were able to conduct civil debates lasting years. Ironically, the movie ends at Charlottesville.
While Ron Stallworth and James Hart Stern have maintained their views, these cases can still give us all hope that changing minds and creating a country of mutual respect and justice are not impossible though the road will be challenging. Don't we have to at least try? Time will tell whether Stern's efforts can remove a key domestic terror group from the map. At best, his work may even change minds and lead to the dismantling of other groups.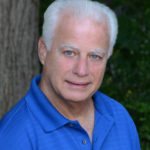 Experienced attorney, lawsuit funding expert, certified civil mediator, and award-winning author of the Zachary Blake Legal Thriller Series. The series features super-trial lawyer Zachary Blake handling "ripped from the headlines" legal and political issues of the day. The series currently consists of Betrayal of Faith, Betrayal of Justice, Betrayal in Blue, Betrayal in Black, and Betrayal High, with a sixth Zachary Blake novel due out later this year. To learn more about these topical social justice legal thrillers. please visit markmbello.com. Mark is a member of the State Bar of Michigan, a sustaining member of the Michigan Association for Justice, and a member of the American Association for Justice.