Donald Trump's draconian border policies have taken children from their parents. On his order, government officials locked up these kids and their parents and put them in cages. Now, this same despicable president is tear gassing children at the border. Is there no end to his inhumanity?
On Sunday, a group of Central Americans gathered in a peaceful protest in Tijuana, Mexico, hoping that the U.S. would speed up the asylum claims process. At one point, some demonstrators unwisely decided to attempt to break through the border fence. According to reports, they did so without violence; some migrants even called out to others to remain peaceful. However, U.S. border agents were ordered to send several rounds of tear gas into the crowd. Barefoot children were among those screaming and coughing in the mayhem.
In the aftermath, Trump used several arguments in his defense. First, he claimed that tear gas was necessary because border agents were "rushed by some very tough people." He added that the gas was "very safe." Then, he blamed the children for being in the way of the tear gas. "Why are they there?" he asked, blaming the migrants. Finally, with no evidence at all, he opined that some of the women were not really parents, but what he called "grabbers", people who will grab a child thinking that this might give them a better chance at asylum in America. After the expected negative news coverage resulted in national criticism of these policies, Trump accused the media of cherry-picking the most dramatic images and stories so as to portray his administration in the most negative light.
Trump's assault on immigrants began during his campaign and there seems to be no end in sight. The president continues to portray these mostly harmless immigrants as a serious threat to U.S. national security. He claims, without evidence, that the caravans are made up of single men that include what he calls "stone cold criminals." While he repeatedly says that "nobody is coming into our country unless they come in legally," he consistently denies each and every migrant the opportunity to lawfully and peaceably petition for asylum. A migrant cannot apply for asylum without first crossing the border, but when he or she attempts to cross the border, he or she is rewarded with a face full of tear gas.
Is this the America your parents or grandparents immigrated to? Are these actions acceptable to you? Can you imagine your ancestors being treated this way after experiencing abuse in their countries of origin? This is terrifying behavior; our government is terrorizing an impoverished people who are only seeking a better life. Despite the false narrative being spun by the Trump administration, these are not criminals and this treatment is un-American. This is not who we are.
Our country has been in constitutional crisis for almost two years now. This crisis began with an executive order restricting the ability of people from seven predominantly Muslim nations to travel to the United States. Next, immigrant children were ripped from the arms of their parents. Constant calls for a barrier wall are heard throughout the land. Dictators and tyrants are embraced and applauded while the press is referred to as an "enemy of the people." Sadly, America seems to have lost its way. I feared this day in 2016 and wrote about a remarkably similar, fictional America, portrayed in my second novel, Betrayal of Justice. I am profoundly disappointed at how prophetic my novel was.
Americans need to voice their opposition to these inhumane policies. We need to protect what is left of our democracy. 'Liberty and justice for all' is not a convenience for a chosen few; it is a mandate for all – whether citizens or those seeking to be citizens, despite a person's ethnic background, race, creed, color or religion. Immigrants who have traveled hundreds of miles to our borders, running from abuse in their homeland, have sadly run into the same abuse here in America, in the land of the free. That is not my America, but, more importantly, is it yours?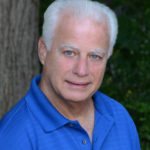 Experienced attorney, lawsuit funding expert, certified civil mediator, and award-winning author of the Zachary Blake Legal Thriller Series. The series features super-trial lawyer Zachary Blake handling "ripped from the headlines" legal and political issues of the day. The series currently consists of Betrayal of Faith, Betrayal of Justice, Betrayal in Blue, Betrayal in Black, and Betrayal High, with a sixth Zachary Blake novel due out later this year. To learn more about these topical social justice legal thrillers. please visit markmbello.com. Mark is a member of the State Bar of Michigan, a sustaining member of the Michigan Association for Justice, and a member of the American Association for Justice.