Last April, I blogged about the widespread attention Palcohol, a portable alcoholic drink mix, was receiving after "label approval" from the Alcohol and Tobacco Tax and Trade Bureau (TTB). At that time, the TTB said approval was issued in error; creator, Mark Phillips said the company planned to reformulate Palcohol and resubmit the product for approval. Less than a year later, Palcohol has received approval of four varieties – cosmopolitan, margarita, vodka and rum. Despite the official stamp, Palcohol will mostly likely not be available anytime soon.
Promoted as a convenience for people on the go, the website originally featured edgy (and legally questionable) suggestions for using the 1 ounce packets, such as dodging expensive prices at sporting events and concerts and sprinkling it on food for an "extra kick." After being subjected to negative media attention, the company (Lipsmark) claimed it was experimenting with some humorous and edgy marketing that was in no way intended to go public. Although the site has since been updated to suggest more responsible (and legal) habits, many are still questioning how easy it can be misused or abused, with potentially dangerous consequences. Before Palcohol could even hit store shelves, the National Conference of State Legislatures said six states have passed laws outlawing the product due to concerns over public consumption, safety, and potential risk for underage drinkers. Many other states have pending bills, while several, including Michigan, are headed in that direction.
Lawmakers fear the product will make it easier for minors to abuse alcohol and will open the door to an increase in drunk driving. Not only does the product come in a variety of flavors that appeal to teens and young adults, but given the small packet size, the product could be hid in a backpack, purse, pocket, etc., making it convenient to take to school, ball games, movie theaters, concerts, proms; just about anywhere kids go. There is also a level of concern about teens snorting the powder to achieve a quick high. Spiking someone's drink is an additional concern.
In response to the growing opposition, Phillips has defended Palcohol, saying it is no more dangerous than the liquid alcohol. He believes resistance is being driven in part by the liquor industry's fear of competition. While many lawmakers hope that mounting pressure from the states will force the federal government to reconsider placing a ban on Palcohol, Phillips is still hopeful to have his product on store shelves later this year.
What do you think? Would Palcohol be any more dangerous than liquid alcohol? Would it increase teen drinking? Although some may abuse the product, does that mean it should be banned? We will continue watching and keep readers posted.
Mark Bello is the CEO and General Counsel of Lawsuit Financial Corporation, a pro-justice lawsuit funding company.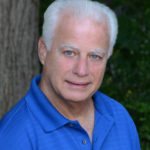 Experienced attorney, lawsuit funding expert, certified civil mediator, and award-winning author of the Zachary Blake Legal Thriller Series. The series features super-trial lawyer Zachary Blake handling "ripped from the headlines" legal and political issues of the day. The series currently consists of Betrayal of Faith, Betrayal of Justice, Betrayal in Blue, Betrayal in Black, and Betrayal High, with a sixth Zachary Blake novel due out later this year. To learn more about these topical social justice legal thrillers. please visit markmbello.com. Mark is a member of the State Bar of Michigan, a sustaining member of the Michigan Association for Justice, and a member of the American Association for Justice.