It was a cold, wet December day when a man couldn't get the fire started during a family camping trip. What he did next is what experts say you should never do. The man used gasoline to start the fire. Unfortunately, something – maybe a leaf or ember – blew over and caught the gas on fire, sending it back to the gas can. The can exploded in the man's hands, and gas splattered on his leg, resulting in third-degree burns over his legs and thighs.
In 2011, a teen suffered burns over 30% of her body after another girl poured gas on a backyard fire pit. The gas hit the teen, despite her being several feet away from the pit. She has since undergone 19 surgeries, skin grafting, and intense physical therapy. Even though her mom works for the Bureau of Alcohol Tobacco Firearms and Explosives and her dad is a volunteer firefighter, neither understood how the gas can that night turned into a blowtorch.
Stories such as these are not uncommon. Over the years, thousands of people have suffered serious burn injuries, even death when ignited vapors flash back and ignite the contents within a portable fuel container. Dan Rather even presented a series on it.
There is a simple solution to this problem, one that has been in use for 200 years. It's called flame arrestors (small piece of wire mesh that fits in the spout and allows the liquid to flow out, while keeping the gas vapors in the can) and costs less than $1 per unit (recent reports claim under 5 cents). Yet, despite years of investigations and numerous reports of serious injuries and deaths, manufacturers have refused to add the flame arrestors. Why? According to Blitz USA, who was a leading manufacturer of plastic gas cans until the company went down in flames for putting profits over safety, the containers are only unsafe when people misuse them or when parents aren't watching their kids. Tell that to the burn victim that was walking with a gas can when a static electric discharge from his body caused the can to detonate. What about the man who was filling up a lawnmower when a Blitz gas can exploded? It has been proven that just tipping a container can ignite the fumes and an explosion can result.
Although it is possible to buy portable fuel containers capped with flame arrestors, it is not mandatory for manufacturers to equip containers with the safety devices, nor are many consumers aware of what a flame arrestor looks like or what it does.
The Portable Fuel Container Safety Act of 2017, introduced by Rep. Mike Thompson (D-Calif), would change all that. If passed, manufacturers would be required to include a flame mitigation devise or flame arrestor on all gas canisters and other portable fuel storage containers.
The proposed safety act calls on the U.S. Consumer Product Safety Commission (CPSC) to set a safety standard for flame mitigation devices on portable fuel containers or to publish a determination that a satisfactory voluntary standard developed by an appropriate organization is adapted by manufacturers and vendors of the containers. It also calls for the CPSC to launch a safety awareness campaign to educate consumers about the dangers associated with portable fuel containers near an open flame or another source of ignition.
Consumers need this protection. Not only is it inexpensive, but it is proven completely effective. In the meantime, if you own a plastic gas can, look to see if it has a flame arrestor in the nozzle. If not, do not use it. Dispose of the container at a local hazardous waste center and purchase a gas can produced by a manufacturer that puts safety first. I said it before – Isn't your life worth more than a dollar?
Mark Bello is the CEO and General Counsel of Lawsuit Financial Corporation, a pro-justice lawsuit funding company.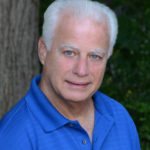 Experienced attorney, lawsuit funding expert, certified civil mediator, and award-winning author of the Zachary Blake Legal Thriller Series. The series features super-trial lawyer Zachary Blake handling "ripped from the headlines" legal and political issues of the day. The series currently consists of Betrayal of Faith, Betrayal of Justice, Betrayal in Blue, Betrayal in Black, and Betrayal High, with a sixth Zachary Blake novel due out later this year. To learn more about these topical social justice legal thrillers. please visit markmbello.com. Mark is a member of the State Bar of Michigan, a sustaining member of the Michigan Association for Justice, and a member of the American Association for Justice.