If parents of newborns don't have enough to worry about, something else has now been added to the list. After a ten-day-old baby boy died from a rare bacterial infection known as Cronobacter sakazakii, parents across the US are concerned about the risks of baby formula.
Preliminary tests show the Missouri boy developed the rare bacterial infection after he was fed Enfamil Newborn Powder. Health officials say this bacterium has been linked to baby formula in the past. Although the government has yet to issue a recall, Wal-mart has pulled the formula (12.5 ounce cans of Enfamil Premium Newborn formula, lot number ZP1K7G) from its shelves while the investigation into the boy's death continues. The little boy is the second case in a month; an Illinois infant recovered. Customers who purchased the formula should discard it or return it to the store.
It is believed that the bacteria are introduced somehow during the manufacturing process, but t is unclear exactly how. Newborns are at highest risk for serious illness from the bacteria, which can cause meningitis and bloodstream infections. Symptoms of meningitis in infants include high fever, neck and body stiffness, constant crying and seizures. In addition to meningitis and bloodstream infections, Cronobacter sakazakii can cause necrotizing enterocolitis, a condition in which the intestinal lining dies off. Symptoms of necrotizing enterocolitis include bloody stool, diarrhea, vomiting, lethargy and intolerance to feeding.
Results of the investigation could come as early as the middle of next week, however, the Centers for Disease Control (CDC) said DNA samples from the baby's strain of the infection will not be available until the end of next week. Health officials are urging parents of infants not to panic, while reminding them what they can do to reduce their baby's risk.
Sanitize bottles and the nipples before first using.
When preparing formula, bring water to a bubbling boil for two minutes.
Only make enough formula for what you think the child is going to eat; unused formula should be discarded.
Formula made in advance should be kept for less than 24 hours. Keep bottles clean because this particular organism likes to adhere to surfaces.
Mark Bello has thirty-three years experience as a trial lawyer and twelve years as an underwriter and situational analyst in the lawsuit funding industry. He is the owner and founder of Corporation which helps provide cash flow solutions and consulting when necessities of life funding is needed during litigation. Bello is a Justice Pac member of the American Association for Justice, Sustaining and Justice Pac member of the Michigan Association for Justice, Business Associate of the Florida, Tennessee, and Colorado Associations for Justice, a member of the American Bar Association, the State Bar of Michigan and the Injury Board.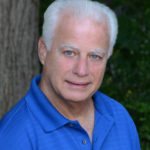 Experienced attorney, lawsuit funding expert, certified civil mediator, and award-winning author of the Zachary Blake Legal Thriller Series. The series features super-trial lawyer Zachary Blake handling "ripped from the headlines" legal and political issues of the day. The series currently consists of Betrayal of Faith, Betrayal of Justice, Betrayal in Blue, Betrayal in Black, and Betrayal High, with a sixth Zachary Blake novel due out later this year. To learn more about these topical social justice legal thrillers. please visit markmbello.com. Mark is a member of the State Bar of Michigan, a sustaining member of the Michigan Association for Justice, and a member of the American Association for Justice.