Look in any neighborhood garage or tool shed and you will most likely find at least one red plastic gasoline can. These gas cans are most commonly used to store gasoline for lawnmowers, but also help power any device with a gas engine. Unfortunately, most people are unaware that certain types these small portable gas container can easily explode, leaving innocent people burned, scarred, disfigured or dead. gas containers can easily explode leaving innocent people burned, scarred, disfigured, or dead These explosions can be caused:
by a nearby open flame
by natural gas pilot light
by static electricity that can ignite gasoline vapor
by static electricity that is released when filling a gas can while holding it off the ground
by sliding a gas can across a truck bed liner
The leading manufacturer of the most dangerous of these plastic gas cans is Blitz USA, which recently filed for federal bankruptcy protection and announced that the company would be closing its doors after nearly fifty years in operation. Blitz claims the reason is unwarranted products liability litigation "fueled" by the big, bad trial lawyers. However, as usual in these types of stories, the trial lawyers are advocates for safety, the litigation is anything but unwarranted, and the real bad guys here are the corporate decision-makers at Blitz USA.
Blitz USA is a predator, a company that put the cost of human life and safety at $1.00 or less. Apparently, that is how much it would have cost Blitz to make its containers safer and avoid any of this so-called, "unwarranted" litigation. Rumor has it that Blitz USA is not gone forever; the company will most likely resurface somewhere, a place with less safety regulation, where it will continue to manufacture these containers without being forced to install the inexpensive safety devices.
Let's flash back three years: Dan Rather presents a series of reports on "Dan Rather Reports", "Dan Rather Reports alerting the public that the Blitz gas containers were potentially dangerous. In this episode, an eight-year-old boy is cleaning up toys in the yard when he accidentally tips over a gas can. Vapors from the gas can travel along the cellar floor, where the child is placing a bicycle; there is a sudden ignition and an instantaneous fire. The cellar is engulfed in flames, trapping the boy, who is severely burned over 50% of his body.
Since that time, there has been independent testing performed by Worchester Polytechnic Institute to determine if these gas cans do indeed explode; the undeniable evidence is that they do. It was determined that the problem is easily prevented with a flame arrestor (a small screen in the nozzle) that allows the gas to come out, but keeps flames from igniting gasoline vapors inside the gas can, which will cause the can to explode. Although more than 30 lawsuits were filed against Blitz USA, as well as against retailers who have sold these dangerous containers, Blitz knowingly continues to endanger the public by refusing , to this day, to spend the $1 necessary to make these gas cans safe. Blitz argues that the flame arrestor is not used because of the added cost. Remember, we are talking about $1 per gas can, an amount that could easily be passed on to the consumer. The company also claims there are warning labels on every can. True, however, these warnings are provided in small raised letters in the red plastic; they are hard to notice and difficult to read. A more effective, prominent, warning label would cost only a few pennies per can.
It has become obvious that Blitz, for years, has valued profits over safety of the general public. It is also obvious that it values profits over the well-being of the community that helped it achieve its success. It is closing its doors, putting Oklahoma citizens out of work, simply because it refuses to spend approximately $1 per gas can to make people safer. What was the role of the trial lawyers in this tale of greed and safety violation? Trial lawyers, after Dan Rather exposed the company for the greedy predator that it is, are pursuing Blitz USA for its negligence and the devastating harm the company caused to innocents like the eight-year-old boy featured above. Trial lawyers intend to hold the company accountable for all of the injuries and deaths that its negligence and greed has caused.
Apparently the threat of litigation and public scrutiny brought on by reports like Rather's, has caused a dangerous company to close its doors. This writer will throw no pity-party for Blitz USA. It is unfortunate that some employees lost their jobs, but that is a temporary condition and, in most cases, one from which they will recover. The child featured in this post still has burn residuals over 50% of his body and has had to endure a very painful recovery. Many victims suffered similar injuries and recoveries; others died leaving survivors left to mourn their loved ones. And remember, Blitz USA closed its doors, not because of negative reporting and not because of trial lawyers, but because it refused to spend $1.00 per can on safety.
For your own protection and that of your loved ones, if you own an EMPTY plastic gas can, look to see if it has a flame arrestor in the nozzle. If it has no arrestor, get rid of the container at a local hazardous waste center. Call your city office for the center nearest your home. As to the "big, bad trial lawyers v. Blitz USA" debate, I urge readers to watch the entire Dan Rather investigation. Decide for yourselves whether these gas cans are safe or not. Decide for yourselves who the "bad guys" are in this unfortunate, completely preventable, public tragedy. The entire Dan Rather "series" can be found on YouTube under "Dan Rather Reports A Sudden Explosion." Be vigilant; Blitz USA is bound to resurface, somewhere, manufacturing these deadly gas containers for sale in the U.S. Watch for these gas cans; pick up the container and check to see who manufactured it; check whether it features a safety arrestor. If the can says Blitz USA or has no safety arrestor, place it back on the shelf and buy the one that cost $1.00 more, manufactured by any company that cares about your safety, anybody who believes that life is worth more than a dollar a can.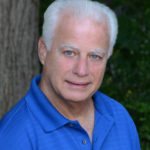 Experienced attorney, lawsuit funding expert, certified civil mediator, and award-winning author of the Zachary Blake Legal Thriller Series. The series features super-trial lawyer Zachary Blake handling "ripped from the headlines" legal and political issues of the day. The series currently consists of Betrayal of Faith, Betrayal of Justice, Betrayal in Blue, Betrayal in Black, and Betrayal High, with a sixth Zachary Blake novel due out later this year. To learn more about these topical social justice legal thrillers. please visit markmbello.com. Mark is a member of the State Bar of Michigan, a sustaining member of the Michigan Association for Justice, and a member of the American Association for Justice.