Over the weekend, four people were killed and nine others injured when an out-of-control pick-up truck slammed through a concrete retaining wall and plunged off the San Diego-Coronado Bridge, nose-diving into a crowd gathered at a booth for the La Raza Run, a motorcycle ride that begins in downtown Los Angeles and ends with a celebration at Chicano Park under the bridge. The park is known for brightly colored murals painted on the bridge's columns in honor of one of the oldest Mexican-American neighborhoods in the U.S.
The driver, a Navy aviation electronics technician, was expected to be arraigned on four counts of gross vehicular manslaughter while intoxicated, a felony DUI causing injury or death, and three counts of gross bodily injuries in a DUI crash, according to the California Highway Patrol.
The bridge was inspected prior to reopening and deemed structurally sound. But, those living near the bridge say it is not enough to stop future tragedies and are calling for new safety measures.
Chicano Park Steering Committee says it has been asking for a better barrier to block debris and cars from falling below for years. "All we're asking is for please, as soon as possible, to get some … high rails so that we won't ever have to have something like this happen again," said Tomasa "Tommie" Camarillo, who has worked 46 years to preserve Chicano Park under the bridge.
Camarillo said she has seen everything from a fender to motorcycles crashing down near where people were gathered and children were playing. State Sen. Ben Hueso, D-San Diego, said he and other local leaders intend to "ask for answers and look for solutions" to prevent a similar tragedy from occurring. The investigation is expected to take three to four weeks. Caltrans said the 34-inch cement barrier on the bridge is standard, but promises further action if any safety issues are found.
Is the standard barrier height enough to everyone safe? No park goers should have to worry about being crushed by a vehicle plummeting overboard. Furthermore, no motorists crossing the Coronado Bridge, or any bridge for that matter, should have to worry about inferior barriers in the event of a crash. A stronger, higher barrier may have protected everyone involved; it is irrelevant that this driver was intoxicated at the time. A driver who suddenly lost control due to a flat tire or flying road debris could have easily broke through the barrier, as well.
Lawsuit Financial hopes this latest incident reopens the concerns previously presented by the Chicano Park Steering Committee and that Senator Hueso pushes to make bridge safety a top priority.
Mark Bello is the CEO and General Counsel of Lawsuit Financial Corporation, a pro-justice lawsuit funding company.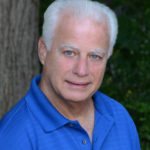 Experienced attorney, lawsuit funding expert, certified civil mediator, and award-winning author of the Zachary Blake Legal Thriller Series. The series features super-trial lawyer Zachary Blake handling "ripped from the headlines" legal and political issues of the day. The series currently consists of Betrayal of Faith, Betrayal of Justice, Betrayal in Blue, Betrayal in Black, and Betrayal High, with a sixth Zachary Blake novel due out later this year. To learn more about these topical social justice legal thrillers. please visit markmbello.com. Mark is a member of the State Bar of Michigan, a sustaining member of the Michigan Association for Justice, and a member of the American Association for Justice.