Last month, a Los Angeles jury awarded $417 million to a woman who claimed her ovarian cancer was caused by Johnson & Johnson's (J&J) Baby Powder. The decision marks the largest verdict to-date resulting from a talcum powder lawsuit.
This was not the first jury award against J&J, and thousands more cases nationwide are pending.
According to the lawsuit, the woman used J&J Baby Powder once or twice a day for 41 years, continuing even after she was diagnosed with ovarian cancer in 2007. It wasn't until she heard about the talcum powder lawsuits in 2016 that she made the connection between her disease and the product. The woman, like others, claims that talcum powder resulted in her developing ovarian cancer after using it near her genitals, and that J&J failed to warn consumers about such dangers. J&J continues to deny the dangers of its product and says it will appeal the verdict.
For decades, studies have shown a link between talcum powders used on the genitals and ovarian cancer. What's worse, there is evidence that the company may have known of this risk as far back as 1971. Yet, products remain on store shelves, and the company still refuses to issue warnings. Why?
One of the first studies to identify a link to ovarian cancer was released in 1971 and identified talc particles embedded in ovarian cancer tumors. Then in 1982, a Harvard researcher reported a link between talc use and ovarian cancer in a relationship similar to that of asbestos and mesothelioma (which is also known for its lawsuits). That study was followed by several others that also noted an increased risk of developing the cancer among users of talc-based products. However, findings remain contentious within the scientific and medical communities. According to the International Journal of Gynecological Cancer, frequent talcum powder use on the female genital area increases the risk of ovarian cancer between 30–60%. The more often a woman uses it, the more likely she will have the cancer. However, according to the American Cancer Society, findings have been mixed with some studies reporting a slightly increased risk and others reporting no increase. The ACS further stated that while many case-control studies found a small increase in risk, they could be marred by poor recollection or biased by the desire to pinpoint a cause of disease.
So did the jury in this case, and others, get it wrong?
Finding the cause of cancer is difficult; it develops over a long period of time and is influenced by many factors such as genetics, aging, radiation exposure, chemicals and other substances, environmental exposures, and more. To prove conclusively that talc causes ovarian cancer would require a randomized clinical trial. However, it would be unethical to deliberately expose women's genitals to talcum powder and wait to see if they develop ovarian cancer at higher rates than women not using the product.
So with no definitive conclusion one way or another, what should woman do? If you are uncomfortable with the possibility of a connection between baby powder and ovarian cancer, there are other options. The best alternative is baby powder that contains cornstarch instead of talc since there is no evidence linking cornstarch to ovarian cancer, according to the American Cancer Society.
Mark Bello has practiced law for 40 years. He is currently the CEO and General Counsel of Lawsuit Financial Corporation, a pro-justice lawsuit funding company, and the author of the two legal thriller novels, Betrayal of Faith and Betrayal of Justice (books available on major online book store sites).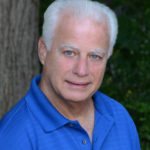 Experienced attorney, lawsuit funding expert, certified civil mediator, and award-winning author of the Zachary Blake Legal Thriller Series. The series features super-trial lawyer Zachary Blake handling "ripped from the headlines" legal and political issues of the day. The series currently consists of Betrayal of Faith, Betrayal of Justice, Betrayal in Blue, Betrayal in Black, and Betrayal High, with a sixth Zachary Blake novel due out later this year. To learn more about these topical social justice legal thrillers. please visit markmbello.com. Mark is a member of the State Bar of Michigan, a sustaining member of the Michigan Association for Justice, and a member of the American Association for Justice.