Timberline Four Seasons Resort in Davis, West Virginia said that the ski lift "Thunderstruck" malfunctioned causing chairs to derail and fall 30 feet below. Of the two dozen people who fell from the lift, nine sustained non-life threatening injuries. Saturday's derailment was near the bottom of the hill, close to where skiers jump on the lift. The incident could have been much worse if the malfunction had been further up the hill where the lift reaches up to 60 feet. More than 100 additional skiers had to be rescued, but officials said that because of a quick response by ski patrollers and area first responders, everyone was taken to safety within two hours. It is unclear what caused the lift to malfunction, but a complete investigation will be conducted by licensed engineers. The "Thunderstruck" will remain closed indefinitely.
According to a Timberline spokesperson, all its ski lifts undergo a thorough and rigorous inspection daily by experienced mechanics before the resort opens. Saturday morning, "Thunderstruck" passed that test. She said they also have the ski patrol ride the lift up and do a visual check as well. It was just a few hours after that daily test that the lift failed. Furthermore, a Timberline statement reinforced that the lifts are in compliance with all applicable safety standards, including federal guidelines for maintenance and annual mechanical inspection and the strict safety requirements of Timberline's insurance provider. In its 30-year history, "Timberline has never had a lift failure resulting in injury or in any way comparable to today's malfunction, and the resort will continue to investigate the cause of this incident to ensure the safety of our skiers," the statement said.
You may recall the December 2010 incident at Sugarloaf involving a 35-year-old double chairlift – since replaced – that was being worked on while skiers were on board. Then in March of last year, seven skiers were injured at Sugarloaf Mountain Resort when a chair lift stopped, then headed down the mountain backward. A preliminary investigation found that a gearbox on the lift malfunctioned and effectively disabled two brake systems; a third back-up brake also didn't deploy properly. More than 200 skiers were evacuated. Fortunately there were no life-threatening injuries, but such incidents still raise questions about the safety of aging infrastructure at ski resorts across the country. Some believe given the large number of skiers annually using these lifts, it is not surprising that after significant and repetitive cycles, design defects may catch up with the technology. Experts, however, say that older lifts aren't necessarily unsafe. With proper maintenance and equipment upgrades, lifts can operate effectively for decades past their date of original installation.
While the National Ski Areas Association says lift-malfunction-related injuries or deaths are incredibly rare. Whether the Timberline incident will have negative fallout for the resort, or even the state's ski industry, remains unclear.
Mark Bello is the CEO and General Counsel of Lawsuit Financial Corporation, a pro-justice lawsuit funding company.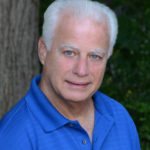 Experienced attorney, lawsuit funding expert, certified civil mediator, and award-winning author of the Zachary Blake Legal Thriller Series. The series features super-trial lawyer Zachary Blake handling "ripped from the headlines" legal and political issues of the day. The series currently consists of Betrayal of Faith, Betrayal of Justice, Betrayal in Blue, Betrayal in Black, and Betrayal High, with a sixth Zachary Blake novel due out later this year. To learn more about these topical social justice legal thrillers. please visit markmbello.com. Mark is a member of the State Bar of Michigan, a sustaining member of the Michigan Association for Justice, and a member of the American Association for Justice.