Lithium-ion batteries are the world's leading re-chargeable battery type. There are literally billions of them in use today, so chances are, if you plug something in to charge, it is powered by a lithium ion battery. While overall safe as a power source for electronic devices and products, several well- publicized incidents related to lithium-ion batteries have raised concerns about their overall safety.
We've all heard scary reports about lithium ion battery explosions involving a wide array of gadgets from e-cigarettes to smartphones to hoverboards, and more, but now, recent reports have sparked concerns when charging toys.
The rechargeable lithium ion battery inside a child's toy was to blame for starting a fire inside an Idaho home. According to a news report, the family returned home to find it full of smoke. A quick search of the house led to a child's bedroom where a small fire had broken out. Fire officials said the source of the fire was a rechargeable lithium-ion battery inside the child's remote-control car. The toy had been charging, overheated, and sparked a fire. The fire was extinguished before causing serious damage to the home. No one was injured.
In Yonkers, two people were rescued from a home after lithium battery charging an electric bike caught fire in their basement apartment. According to the local fire department, the apartment was not up to code for rental, so the two occupants had to be pulled out through a basement window. They were hospitalized for smoke inhalation. Once officials were able to access the apartment, they found the battery pack in flames, and the fire had already started spreading to other areas of the apartment. Twenty minutes after extinguishing the fire, the battery pack was still hot.
What is causing lithium ion batteries to catch fire and should we really be blaming the battery?
First to note is that considering the number of these batteries on the market, the number of accidents is quite small by comparison.
While it could be a manufacturing defect, such as the case in the Samsung Galaxy Note 7, it appears to be the charging process that makes these gadgets more vulnerable. During the normal charging process the lithium ion cell should not become hot. If the cells are overcharged, heat will build up and can cause the cell to ignite. The risk of fire or explosion also increases if the battery is exposed to hot conditions or is compromised, such as being punctured after the product is dropped.
Well-made electronics have safety measures built into their lithium-ion batteries. However, it never hurts to reduce the risks with a few simple precautions.
Stop charging if the device becomes very hot. This could mean that the battery is already overloaded or that the device was placed in a hot environment. Let the device cool down first and try charging again, but if it becomes too hot too quickly, it would be best to have the device checked.
Don't place charging devices underneath other objects. This could lead to the heat being stored within the device and causing the battery to overheat. For example, do not put the device under your pillow when you go to bed. Rather, place it on a bedside table or dresser.
Avoid storing at high temperatures. Don't keep batteries in hot vehicles. Don't allow a blanket to cover your laptop.
Avoid overcharging batteries. They do not fare well if they are completely drained before recharging or are over-charged. At the very least, don't let the battery get lower than 10%.
Avoid charging a device on a potentially flammable surface. The best surface for recharging is a hard, flat surface rather than on the arm of a chair or carpeted floor.
Use only official chargers and cables that come with the device. Third-party chargers and cables could cause a device to receive the wrong amounts of voltage and current. There's a reason why those chargers are so cheap. The companies that make them often skimp on insulation and quality control, shirk safety laws, and skip power-management features. This is believed to be the major cause of the hoverboard fires. As they gained in popularity, knockoffs hit the market with cheaper prices and even cheaper internal parts.
Mark Bello has practiced law for 40 years. He is currently the CEO and General Counsel of Lawsuit Financial Corporation, a pro-justice lawsuit funding company, and the author of the legal thriller "Betrayal of Faith" available on major online book store sites.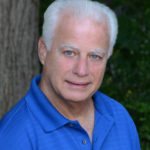 Experienced attorney, lawsuit funding expert, certified civil mediator, and award-winning author of the Zachary Blake Legal Thriller Series. The series features super-trial lawyer Zachary Blake handling "ripped from the headlines" legal and political issues of the day. The series currently consists of Betrayal of Faith, Betrayal of Justice, Betrayal in Blue, Betrayal in Black, and Betrayal High, with a sixth Zachary Blake novel due out later this year. To learn more about these topical social justice legal thrillers. please visit markmbello.com. Mark is a member of the State Bar of Michigan, a sustaining member of the Michigan Association for Justice, and a member of the American Association for Justice.