No automaker has gone unscathed by a recall with the five largest in 2010 issued by Toyota and GM. Now, two more popular vehicles – the Honda CR-V and the Kia Optima – are under investigation by the NHTSA for potential defects.
The NHTSA is investigating the 2006 Honda CR-V after complaints that the vehicle's master power window switch is defective, causing the melting or burning or related electrical wiring components. Although the NHTSA has only received three complaints on this issue all three complaints alleged there was a fire in the driver's door. If a safety recall is issued, it could affect 150,000 vehicles. Complaints involving the 2007 Kia Optima allege that the vehicle's automatic transmission cable can become detached causing the transmission gear to become inoperative. Three complaints have been filed stating the gears (park, drive, and reverse) would not engage. Kia previously issues a technical service bulletin for the 2006-07 Optima for a similar problem, but no recall was ever issued. If this investigation warrants a recall, 41,000 vehicles could be affected.
Fortunately, there have been no reported accidents involving serious injury or death as a result of these complaints. Federal safety regulators say they are moving faster than with past investigations, but what might happen before these investigations become finalized? Why does it take complaints, accidents, and fatalities to mandate more stringent testing and design by auto makers? Why don't they feel the need to go above and beyond the required federal safety standards? These auto companies tell us repeatedly that their vehicles are safer, yet we are constantly hearing about recalls due to dangerous defects.
Car safety needs to be a top priority not only for the auto makers, but for you, the consumer, as well. Don't leave the safety of your family up to these manufacturers; make sure that your car is as safe as possible by checking for recalls before purchasing and while owning your vehicle. That fact that your vehicle is running smoothly should not be the test. These two cases are perfect examples. There are been few complaints, but these defects could lead to a massive recall. To keep abreast of a potential recall on the Honda CR-V and Kia Optima, as well as other vehicle recalls, visit http://www.nhtsa.gov/. Do yourself and others a favor – Never take vehicle safety for granted!
Mark Bello has thirty-three years experience as a trial lawyer and twelve years as an underwriter and situational analyst in the lawsuit funding industry. He is the owner and founder of Lawsuit Financial Corporation which helps provide legal finance cash flow solutions and consulting when necessities of life litigation funding is needed by a personal injury plaintiff. Bello is a Justice Pac member of the American Association for Justice, Sustaining and Justice Pac member of the Michigan Association for Justice, Business Associate of the Florida, Tennessee, and Colorado Associations for Justice, a member of the American Bar Association, the State Bar of Michigan and the Injury Board.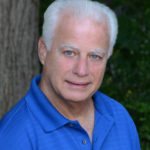 Experienced attorney, lawsuit funding expert, certified civil mediator, and award-winning author of the Zachary Blake Legal Thriller Series. The series features super-trial lawyer Zachary Blake handling "ripped from the headlines" legal and political issues of the day. The series currently consists of Betrayal of Faith, Betrayal of Justice, Betrayal in Blue, Betrayal in Black, and Betrayal High, with a sixth Zachary Blake novel due out later this year. To learn more about these topical social justice legal thrillers. please visit markmbello.com. Mark is a member of the State Bar of Michigan, a sustaining member of the Michigan Association for Justice, and a member of the American Association for Justice.