When we think about child safety as it relates to kids putting things in their mouth, we tend to think of choking hazards yet choking is only part of the danger. Many things that a child can put in their mouth or ingest can cause serious medical problems without blocking their airway. On the top of this list are small button-size (lithium) batteries.
According to the Consumer Product Safety Commission as the number of products containing small button-sized batteries rises, so does the number of children who ingest them. The major problem is that these batteries can be found in thousands of household items including toys, flashlights, watches, hearing aids, calculators, key fobs, read-along books, and remote controls. Added during the holidays are musical ornaments and musical greeting cards (kids love those cards, but the only thing between the child and the battery is a layer of paper).
http://www.youtube.com/watch?v=f_ahFOv4BMw&feature=player_embedded#at=65
Although the tiny battery can block an airway, more common are serious internal chemical burns because saliva triggers a reaction that can cause severe internal burns. These batteries can cause damage in as little as two hours (an experiment showed that a button battery will burn straight through deli meat after only 2 hours) resulting in permanent injury or death. Lifelong injuries from the batteries include damaged vocal cords and perforated gastrointestinal tracts that require feeding tubes or multiple surgeries.
Few other ingested items can cause potentially fatal damage so quickly. Because once swallowed, symptoms are similar to a common viral infection – loss of appetite, become irritable, vomit, cough, or have a fever, parents are often unaware that the child is in serious danger. Even dead batteries can hold enough charge to kill a child.
During the buys holiday season, there seems to be more opportunity and less supervision. Parents beware – if it can be put in the mouth, a child will ingest it.
Mark Bello has thirty-three years experience as a trial lawyer and twelve years as an underwriter and situational analyst in the lawsuit funding industry. He is the owner and founder of Corporation which helps provide cash flow solutions and consulting when necessities of life funding is needed during litigation. Bello is a Justice Pac member of the American Association for Justice, Sustaining and Justice Pac member of the Michigan Association for Justice, Business Associate of the Florida, Tennessee, and Colorado Associations for Justice, a member of the American Bar Association, the State Bar of Michigan and the Injury Board.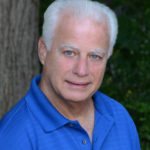 Experienced attorney, lawsuit funding expert, certified civil mediator, and award-winning author of the Zachary Blake Legal Thriller Series. The series features super-trial lawyer Zachary Blake handling "ripped from the headlines" legal and political issues of the day. The series currently consists of Betrayal of Faith, Betrayal of Justice, Betrayal in Blue, Betrayal in Black, and Betrayal High, with a sixth Zachary Blake novel due out later this year. To learn more about these topical social justice legal thrillers. please visit markmbello.com. Mark is a member of the State Bar of Michigan, a sustaining member of the Michigan Association for Justice, and a member of the American Association for Justice.