Following a warning by the FDA, Medtronic has issued a worldwide field corrective action for all its Newport HT70 and HT70 Plus ventilators due to a risk that the devices may unexpectedly reset during operation.
The notice follows at least a dozen reports where the ventilator spontaneously reset during normal use and without warning, delaying ventilation treatment to the patient. The reported incidence of this condition is approximately one (1) reset in every seven million hours of ventilation. Following the reset, the ventilators may enter a standby mode that will not resume ventilation without intervention. In the event of a reset, health care professionals or caregivers must transfer the patient to another ventilator.
The ventilators provide breathing support in emergency or routine situations. They are used in clinical or in-home settings for infant, pediatric and adult patients with respiratory complications. To date, no injuries have been reported. Of the 12 reports, 11 involved patients that had to be transferred to another machine. One incident did not involve a patient.
Medtronic reported that it has established the root cause of the problem, which will be remedied with a software update. The software update is expected to be available in May 2017. The corrective action involves an estimated 14,000 Medtronic Newport HT70 and HT70 Plus ventilators that were sold internationally since August 2012.
Medtronic and the FDA are asking customers to follow several recommendations until the devices can be updated.
Monitor patients on ventilators at all times.
Always have an alternative means of respiratory ventilation.
Always use appropriate monitors to ensure sufficient oxygenation and ventilation when the Newport HT70 or HT70 Plus ventilators are in use on a patient.
If able, use the appropriate remote alarm/nurse call cable to project ventilator alarm states outside the patient room.
Customers with questions regarding the ventilator issues may contact Medtronic Technical Support Department at 1-800-255-6774. Any adverse events or side effects related to the use of these products should be reported to the FDA's MedWatch Safety Information and Adverse Event Reporting Program:
Mark Bello is the CEO and General Counsel of Lawsuit Financial Corporation, a pro-justice lawsuit funding company.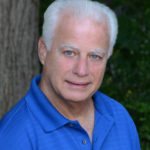 Experienced attorney, lawsuit funding expert, certified civil mediator, and award-winning author of the Zachary Blake Legal Thriller Series. The series features super-trial lawyer Zachary Blake handling "ripped from the headlines" legal and political issues of the day. The series currently consists of Betrayal of Faith, Betrayal of Justice, Betrayal in Blue, Betrayal in Black, and Betrayal High, with a sixth Zachary Blake novel due out later this year. To learn more about these topical social justice legal thrillers. please visit markmbello.com. Mark is a member of the State Bar of Michigan, a sustaining member of the Michigan Association for Justice, and a member of the American Association for Justice.