Since Larry Nassar was sentenced in January 2018 for sexual assault under the guise of medical treatment, many other Michigan State officials have been charged, fired, or forced out of their jobs. Among them is former MSU president, Lou Anna Simon who faces two felony counts and two misdemeanor counts of lying to police about Nassar; former women's gymnastics coach Kathie Klages who faces two counts of also lying, and William Strampel, former dean of Michigan State's College of Osteopathic Medicine and Nasser's direct supervisor on two counts of willful neglect of duty by a public officer, as well as abusing his power to sexually proposition and harass female medical students and compiling nude student "selfies" on his work computer.
While the Simon and Klages cases are still pending, last week Strampel was found guilty of neglect of misconduct in office and willful neglect of duty for allowing Nassar to see patients despite an ongoing criminal investigation and failing to ensure that Nassar followed treatment protocol when examining a patient.
Strampel admitted to not ensuring that Nassar was adhering to protocols. According to reports, Strampel even told police he never intended to follow up on Nassar. As a result of Strampel's negligence, at least 20 women were sexually assaulted by Nassar until he was fired in 2016. Furthermore, while survivors were calling for justice and accountability at MSU, university officials had Strampel's personnel files, which were filled with reports of his sexual harassment and degrading behavior of women. In other words, they knew of his sexual misconduct but did nothing.
Although the jurors found that a laundry list of sexual comments made by Strampel to female students was criminal and that he used his position as dean to attempt to get sexual favors, Strampel was acquitted of felony criminal sexual conduct in the second degree due to lack of evidence.
Strampel faces up to five years in prison. It is unclear whether his defense team will file an appeal.
MSU is only one example that shows while abusers are responsible for their own actions, the problem is much bigger. We have read about sexual abuse in the Catholic and Baptist Churches; stories have surfaced in Hollywood as well. When high-profile abusers are involved, it's even more difficult for victims. They not only fear they will not be believed, but that media scrutiny will upend their lives.
It should not be difficult for victims to come forward, and it is encouraging that so many survivors now feel that they have a powerful voice – that they are not alone. However, the culture must change beginning with a better understanding of what acts constitute sexual harassment and assault. We must hold those who commit sexual violence accountable, regardless of their position in the community — or their power, fame, or wealth. However, we must also look at the bigger picture which includes those who condone or cover up known abuse. While owning up to mistakes whether the abuser or one who covers up the abuse, may not be easy, not accepting the magnitude of the issue is what causes problems in the first place.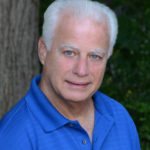 Experienced attorney, lawsuit funding expert, certified civil mediator, and award-winning author of the Zachary Blake Legal Thriller Series. The series features super-trial lawyer Zachary Blake handling "ripped from the headlines" legal and political issues of the day. The series currently consists of Betrayal of Faith, Betrayal of Justice, Betrayal in Blue, Betrayal in Black, and Betrayal High, with a sixth Zachary Blake novel due out later this year. To learn more about these topical social justice legal thrillers. please visit markmbello.com. Mark is a member of the State Bar of Michigan, a sustaining member of the Michigan Association for Justice, and a member of the American Association for Justice.