Former Michigan GOP governor (1991 – 2002), John Engler has resigned as interim president of Michigan State University (MSU).
After former president Lou Anna Simon stepped down amid accusations that she ignored warnings about Dr. Larry Nassar, the MSU Board of Trustees only considered two possible replacements – former Michigan Governor John Engler (R) and former Michigan Governor Jim Blanchard (D), both MSU alums. Apparently, the Republican-controlled State Legislature wanted Engler and threatened the loss of millions in state aid if Blanchard was chosen. Politics reared its ugly head to the detriment of Michigan citizens once again.
Jim Blanchard was a great governor. He had a solid record of protecting citizens who were mistreated by corporate or institutional wrongdoers.  He was solidly pro-citizen; he appointed judges who supported and protected citizen's rights. So, who replaced Blanchard as governor and what happened after he was gone?
John Engler became Michigan's governor for the next 12 years. He appointed anti-victim judges to all levels of court; several of these later served on Michigan's Supreme Court and helped create laws that still plague accident victims today. Engler hates tort lawyers, hates tort cases, and hates citizens who file lawsuits against Michigan businesses and institutions.  Michigan lawyers are still feeling the effects of his mean-spiritedness because many of his policies are still in effect, many of the judges he appointed are still on the bench, and many appellate decisions authored by these anti-citizen judges are still the law of the land. John Engler decimated civil justice in Michigan.
So, you are the MSU Board. You are replacing a president who ignored warnings of a predator on campus. Whom do you choose, a victim's champion (Blanchard) or a victim's predator (Engler)? To MSU discredit, it hired the predator. Given Engler's sordid history as it relates to victims of crime or wrong-doing and his protectionist attitudes toward Michigan corporations and institutions, why would MSU hire this guy? Did they expect him to reverse course? Suddenly be sympathetic to victims of crime? Be a nice guy?  Sorry! It is not in this man's DNA!
The ideology that Engler displayed as governor was incompatible with the leadership and values of MSU, especially following the Nasser debacle, but the board hired him anyway. And (no surprise) there was harsh criticism right from the start. Not only did Engler have no experience in academic administration, but he also had a terrible record when dealing with sexual assault survivors. Almost immediately after taking office as governor, he passed anti-victim legislation. He combatted a lawsuit stemming from a massive prison sex abuse and rape scandal brought by hundreds of female inmates against state correction officers and he fought against legislation that would increase the statute of limitations for sexual assault survivors.
He is, perhaps, the worst person the MSU Board could have selected for the time and circumstance, and he proved it, bringing his gubernatorial philosophy to campus at a time when compassion not viciousness was necessary. One of his first hires as MSU president was former Michigan Supreme Court Justice Robert Young. Engler had previously appointed this mean-spirited anti-citizen zealot to the high court. Don't believe me? Look it up! Young is well-known in trial lawyer circles for ruling against personal injury victims an astounding 92% of the time, including those regarding sexual harassment. So, at MSU, Engler made him vice president and general counsel.
Rob Kent, the school's former general counsel, became interim head of MSU's Office of Civil Rights and Title IX Education and Compliance – thus, a man who had defended the school against sexual assault allegations, was now tasked with assisting the victims. Additionally, Engler had a long political relationship with Michigan's Attorney General Bill Schuette, who was investigating the Nassar scandal. To complicate matters, Schuette was conducting a failed run for governor at the time and Engler endorsed his candidacy.
Last April, Engler accused a Nassar victim of taking kickbacks from a trial attorney. In a private meeting, he allegedly offered another victim $250,000 to drop her lawsuit. He sparked outrage over shutting down a $10 million 'healing fund' designed to help pay for counseling for Nassar victims. Engler cited what he said was a "fraud of the system" and that after survivors received the $500 million settlement from MSU, they didn't need the healing fund. Engler also canceled a special edition of the MSU alumni magazine dedicated to the Nassar scandal and its survivors. While the final version still talked about the Nassar scandal, Engler had the focus changed from the impact of the scandal to changes he had spearheaded.
When Engler first challenged victims in April, two Democrat members on the eight-member board moved to fire Engler. However, the rest of the board members argued that while Engler's comments were inappropriate, seeking a new president would set the university back.
His latest comment (that Larry Nassar's sexual assault victims were "enjoying the spotlight" and are "still enjoying that moment at times, you know, the awards and recognition") was the last straw. This comment ignores the physical and emotional consequences resulting from being a victim of sexual assault and publicly speaking out. Again, though, this is no surprise to any trial lawyer.
With a newly elected board after the November elections, there were enough votes to force Engler out. Allegedly one day before the said vote was to occur, Engler resigned. In an 11-page resignation letter, he blamed the "five Democratic members of the MSU Board" for his departure. His letter never apologized for the comments he made. In fact, about nine pages were devoted to what Engler claims were his many accomplishments during his time as president. In essence, it was a resume that should have been an apology.
The Board hired Engler as part of a partisan and shameful show of politicking and financial dependency. Although the board quickly learned it was a bad decision, the trustees claimed he wasn't removed sooner in an attempt to keep some sense of peace and continuity. However, keeping him on created setbacks to justice. Do you let a bull loose in a china shop and expect him not to break everything? If they wanted a mediator, why did they hire a terminator? Why hire an anti-victim legislator at a university that is dealing with victims of abuse? Shouldn't the needs of the students, especially the abuse victims, transcend politics as usual? MSU's wounds are self-inflicted.
Shame on the MSU Board; we welcome the new majority. The so-called blue wave in Michigan created a democratic majority on the MSU Board and resulted in Engler's ouster. "John Engler's reign of terror is over," said board member Brian Mosallam. "Michigan State University will be returned to its people." Let's hope so. The students deserve no less.
To approve a single suggestion, mouse over it and click "✔"
Click the bubble to approve all of its suggestions.
Limited mode
a Democratic majority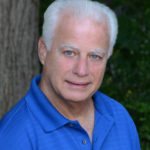 Experienced attorney, lawsuit funding expert, certified civil mediator, and award-winning author of the Zachary Blake Legal Thriller Series. The series features super-trial lawyer Zachary Blake handling "ripped from the headlines" legal and political issues of the day. The series currently consists of Betrayal of Faith, Betrayal of Justice, Betrayal in Blue, Betrayal in Black, and Betrayal High, with a sixth Zachary Blake novel due out later this year. To learn more about these topical social justice legal thrillers. please visit markmbello.com. Mark is a member of the State Bar of Michigan, a sustaining member of the Michigan Association for Justice, and a member of the American Association for Justice.