Patrick Daley, a former fifth-grade teacher, was convicted last October of sexually abusing eight boys over a three year period. He was sentenced up to 15 years in prison. Now, the family of one of the victims has filed a lawsuit against the Holt (Michigan) Public School district alleging that officials withheld information and did not take action against recurring inappropriate physical contact with students between 2015 and 2018.
The complaint states that in January 2018, several teachers, staff members, and students told administrators about at least eight incidents of misconduct, with multiple students. These incidents included holding a boy's hand, witnessing "odd" physical closeness, and going to the movies with students. Yet, the administration allegedly permitted Daley to continue teaching in a completely unsupervised manner. The suit also claims that Holt Public Schools violated Title IX of the Education Amendments Act of 1972, which prohibits discrimination on the basis of sex in any federally funded educational program and activities that receive federal funds—academics, athletics, and extracurricular activities.
In January 2018, this very same district announced that Larry Nassar abused three girls on school property. At that time, the district said it was launching an investigation and encouraged anyone who may have been abused by Nassar on school property to come forward. While Holt Public Schools was "investigating" and assuring the community of its commitment to preventing child sexual abuse, its officials were disregarding multiple reports of another perpetrator.
Unfortunately, we have seen this pattern before. The Catholic Church spent decades ignoring the pleas of abused parishioners, covering up the crimes of predator priests, paying off the victims, and demanding confidentiality clauses in settlement agreements.  Child abusers, regardless of occupation, manipulate the vulnerable, those who trust them the most. They attempt to convince the child/victim that their behavior is acceptable but must be kept secret. Secrets weigh heavily on a child— silence morphs into shame, and survivors are left feeling that they did something to invite the abuse, that they are the guilty party. They are embarrassed to tell their parents and fear no one will believe their stories.
Institutions must not turn a blind eye to allegations of child sexual assault or engage in cover-ups. The glaring questions are always the same — what did the institution know? When did it know it? Why did it take little or no action to stop it?
The culture is better than it was in the 1980s when my law firm handled its first Catholic clergy abuse case. I wrote a novel, Betrayal of Faith, which tells the story of two clergy child abuse victims, their experiences with the criminal and civil justice systems, and what the institutional cover-up conspiracy "feels like." Today, while these incidents continue to happen, predators are facing criminal and civil justice that their predecessors never faced. Thanks to organizations, like RAINN, and the #MeToo Movements, victims have a voice and a support mechanism.
Is it enough? Unfortunately, the answer is "no." The fundamental tool needed to end child sexual abuse is for victims to find their voices and end the secrecy that always seems to go hand-in-hand with the abuse. Institutions must implement zero-tolerance policies, which start with a policy of believing the victims. Vigorously investigate allegations of wrongdoing and thoroughly vet those who seek jobs supervising children. Investigators must cut perpetrators no slack to get to the truth and prevent repetitive predatory behavior. Witnesses and victims must speak out. Only by speaking out, will a victim become a survivor, someone who might prevent another from having to utter those two terrible words—"Me Too."
We will be closely following this case.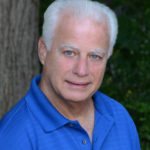 Experienced attorney, lawsuit funding expert, certified civil mediator, and award-winning author of the Zachary Blake Legal Thriller Series. The series features super-trial lawyer Zachary Blake handling "ripped from the headlines" legal and political issues of the day. The series currently consists of Betrayal of Faith, Betrayal of Justice, Betrayal in Blue, Betrayal in Black, and Betrayal High, with a sixth Zachary Blake novel due out later this year. To learn more about these topical social justice legal thrillers. please visit markmbello.com. Mark is a member of the State Bar of Michigan, a sustaining member of the Michigan Association for Justice, and a member of the American Association for Justice.