Now that the holiday season is upon us, many people are preoccupied with the details of holiday planning and shopping. Unfortunately, several of the safety precautions we normally take can be forgotten as the hustle and bustle of the season causes us to let our guard down. Lawsuit Financial wants this to be a safe holiday season for all, so we remind you to follow these simple tips.
Protecting Your Home
Always make your home appears that someone is home.
Be cautious about opening your door to strangers. Sometimes criminals will pose as couriers delivering gifts to case your home or to commit a crime immediately.
Lock your windows and doors even when you leave the house for a short period of time.
Use timers on interior lighting and motion sensors on exterior lighting.
Put a timer on a television or radio for several hours a day.
Keep your driveway clear of snow. If out-of-town use a snow removal service or ask a neighbor,
Pick up newspapers and mail and take flyers off your door as soon as possible. If you are going out of town, ask a neighbor.
Do not display pictures of purchased items on cardboard in your recycle bin.
Do not display gifts where they can be seen through a window.
Turn off Christmas tree lights and extinguish all candles before leaving the house.
Don't fumble for house or car keys. Have them in your hand, ready to use when you reach the door.
If you will be out-of-town, ask a neighbor to park in your driveway.
Protecting Yourself
Avoid carrying a large amount of cash or credit cards.
Avoid wearing expensive jewelry.
Don't overburden yourself with packages.
Be extra careful with handbags/purses or wallets; don't dangle your handbag/purse from your shoulder.
If possible, place your checkbook, cash, or credit cards in your front pockets.
Minimize shopping at night or alone.
Park in a well-lit area.
Always be aware of your surroundings and be mindful of anyone acting suspicious.
If you must use an ATM, use one inside of a well-populated building or a well-lit area. Have your card ready before approaching the machine to avoid distraction looking for your card. Protect your PIN from the view of other near the ATM.
Keep a record of all your credit card numbers at home in a safe location. Report lost or stolen credit cards immediately.
Avoid being distracted by a cell phone call or texting.
If you believe someone is following you, cross the street, switch directions, walk into a store or restaurant.
Be careful when shopping on line; only use secured websites and check your credit card statement to verify payments made to your account.
Driving and Parking
Drive defensively. Traffic is heavier during the holidays and more drivers may have indulged in too much holiday spirits.
Be cautious while driving alone especially at night.
Park in well-lit areas.
Have your car keys ready before leaving the store/mall to avoid delays looking for your keys.
Be aware of your surroundings when approaching or leaving your vehicle.
Don't be distracted by a cell phone call or texting while walking to/from your vehicle. Keep your full attention on your surroundings.
Keep all doors locked and windows closed.
Never park next to large vehicles or vehicles with heavy tinted windows.
Never leave your vehicle unattended with children inside or while it is running.
Do not leave gifts or other valuables in plain sight in your vehicle.
Give your complete attention to driving; avoid all driver distractions.
If shopping alone at night, ask if security can escort you to your vehicle.
When returning to your vehicle, scan the interior of your vehicle make sure no one is hiding inside.
Don't become the victim of a crime this holiday season. Add safety to your shopping list.
Mark Bello has thirty-three years experience as a trial lawyer and twelve years as an underwriter and situational analyst in the lawsuit funding industry. He is the owner and founder of Lawsuit Financial Corporation which helps provide legal finance cash flow solutions and consulting when necessities of life litigation funding is needed by plaintiffs involved in pending, personal injury litigation. Bello is a Justice Pac member of the American Association for Justice, Sustaining and Justice Pac member of the Michigan Association for Justice, Business Associate of the Florida, Tennessee, and Colorado Associations for Justice, a member of the American Bar Association as well as their ABA Advisory Committee, the State Bar of Michigan and the Injury Board.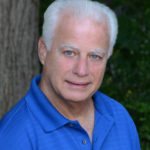 Experienced attorney, lawsuit funding expert, certified civil mediator, and award-winning author of the Zachary Blake Legal Thriller Series. The series features super-trial lawyer Zachary Blake handling "ripped from the headlines" legal and political issues of the day. The series currently consists of Betrayal of Faith, Betrayal of Justice, Betrayal in Blue, Betrayal in Black, and Betrayal High, with a sixth Zachary Blake novel due out later this year. To learn more about these topical social justice legal thrillers. please visit markmbello.com. Mark is a member of the State Bar of Michigan, a sustaining member of the Michigan Association for Justice, and a member of the American Association for Justice.