The holidays are a time for celebrating! That means more cooking, decorating, and entertaining, and with that comes an increased risk of fires from burning candles, Christmas trees, a roaring fire, and holiday cooking.
According to the National Fire Protection Association, candles are responsible for more than 15,000 residential fires and Christmas tree fires account for an average of 240 house fires in the U.S. every year. A Christmas tree can erupt into flames in a matter of seconds if it comes in contact with an open flame.
The United States Fire Administration (USFA) recommends these precautions for a safe holiday season:
Christmas Tree
If using an artificial tree, look for the label "Fire Resistant." Although this label does not mean the tree won't catch fire, it does indicate the tree is more resistant to burning.
If using a live tree, check for freshness. Make sure the needles are hard to pullfrom the branches, the trunk is sticky with resin, and when tapped on the ground, thetree does not lose many needles.
Keep the stand filled with water.
Never leave a lit Christmas tree unattended.
Do not overload extension cords or outlets and do not place an electrical cord under a rug.
Use only non-combustible or flame-resistant materials to trim a tree.
Do not put ornaments that have small parts or metal hooks, or look like food or candy, on the lower branches where small children can reach them.
Do not burn Christmas tree branches in a home fireplace.
Place tree away from a heat source – fireplaces, radiator, and heat vents.
Candles
Do not use real candles as part of decorations and remember to always exercise basic safety when using candles throughout the home.
Use stable candle holders and place them where they will not be easily knocked over.
Place candles out of reach of children and pets.
Keep burning candles within sight.
Holiday Lights
Inspect lights each year for frayed wires, bare spots, gaps in the insulation, broken or cracked sockets, and excessive kinking or wear before putting them up.
Use only lighting listed by an approved testing laboratory.
Do not overload electrical outlets.
Do not link more than three light strands, unless the directions indicate it is safe.
Connect strings of lights to an extension cord before plugging the cord into the outlet.
Do not leave holiday lights on unattended.
Never use electric lights on a metallic tree. The tree can become charged with electricity from faulty lights, and a person touching a branch could be electrocuted.
Before using lights outdoors, check labels to be sure they have been certified for outdoor use.
Turn off all holiday lights when you go to bed or leave the house.
Kitchen
Declare the kitchen off limits to children.
Avoid a crowded kitchen to minimize the risk of spills and burns.
Be prepared to deal with potential cooking fires. Remember to never put water on a grease fire.
Lawsuit Finanicial encourages everyone to follow these tips for a safe and happy holiday season filled with happy memories.
Mark Bello has thirty-three years experience as a trial lawyer and twelve years as an underwriter and situational analyst in the lawsuit funding industry. He is the owner and founder of Lawsuit Financial Corporation which helps provide legal finance cash flow solutions and consulting when necessities of life litigation funding is needed by plaintiffs involved in pending, personal injury litigation. Bello is a Justice Pac member of the American Association for Justice, Sustaining and Justice Pac member of the Michigan Association for Justice, Business Associate of the Florida, Tennessee, and Colorado Associations for Justice, a member of the American Bar Association as well as their ABA Advisory Committee, the State Bar of Michigan and the Injury Board.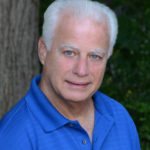 Experienced attorney, lawsuit funding expert, certified civil mediator, and award-winning author of the Zachary Blake Legal Thriller Series. The series features super-trial lawyer Zachary Blake handling "ripped from the headlines" legal and political issues of the day. The series currently consists of Betrayal of Faith, Betrayal of Justice, Betrayal in Blue, Betrayal in Black, and Betrayal High, with a sixth Zachary Blake novel due out later this year. To learn more about these topical social justice legal thrillers. please visit markmbello.com. Mark is a member of the State Bar of Michigan, a sustaining member of the Michigan Association for Justice, and a member of the American Association for Justice.