As most of my readers know, on March 24 students and community members of the March For Our Lives movement will take to the streets in cities around the country to demand that their lives and safety become a priority.
Conceived as a response to incidences of gun violence around the country, specifically the mass shooting at Marjory Stoneman Douglas High School in Florida, the marches have been primarily organized for and by high school students.
As a Sandy Hook Promise Leader and an active supporter of common sense gun reform, mental health curriculum, and student safety, it was only natural that Jennifer Geiringer, VP of Marketing at Lawsuit Financial, would get involved.
"The youth organizers of March For Our Lives Detroit are from several different schools in Novi, Northville, Bloomfield Hills, Grosse Point, Detroit, and more," said Geiringer. "They are truly amazing kids and I am so honored to be working with them. Fighting for common sense gun laws and mental health programs in schools is something I have worked toward since some of these kids were in elementary school. Most of these kids have never experienced school before lock down drills."
Jennifer said that after every shooting, friends and family often reach out and ask "What can I do?" Here are some things you can do now:
Join a march in your community.
Volunteer to help at the event. If you live in the metro-Detroit area and interested in volunteering for crowd control, please email Jennifer at:  psateambh@gmail.com.
Call your state representatives and senators. Let them know you support ERPO's (Extreme Risk Protection Orders), which allows authorities to confiscate firearms of a potentially dangerous person until a psychiatric evaluation can take place.
Sign the petition to support STOP School Violence Act, which would provide funding to schools for programs proven to help prevent school shootings and gun violence.
"The student leaders of March for Our Lives – Detroit have worked so hard to schedule an excellent line up of speakers for the event," said Geiringer. "They are powerful in voice and strong in numbers; they refused to be silenced. I hope you and your kids will join us!!"
March for Our Lives – Detroit
11:00 am – 2 pm at
1340 E Atwater St, Detroit, MI 48207-4016.
#marchforourlives #standupforsomething #sandyhookpromise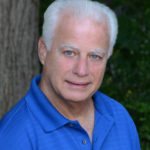 Experienced attorney, lawsuit funding expert, certified civil mediator, and award-winning author of the Zachary Blake Legal Thriller Series. The series features super-trial lawyer Zachary Blake handling "ripped from the headlines" legal and political issues of the day. The series currently consists of Betrayal of Faith, Betrayal of Justice, Betrayal in Blue, Betrayal in Black, and Betrayal High, with a sixth Zachary Blake novel due out later this year. To learn more about these topical social justice legal thrillers. please visit markmbello.com. Mark is a member of the State Bar of Michigan, a sustaining member of the Michigan Association for Justice, and a member of the American Association for Justice.